Every little girl and boy has probably dreamed about having their own horse at one point. And sometimes that dream comes true, even for us adults!
Horses come in an array of beautiful colors and patterns. Let's say you are now the proud owner of a new brown-colored horse. What to name him or her? The possibilities are endless.
We've compiled a list of brown horse names to help in your decision!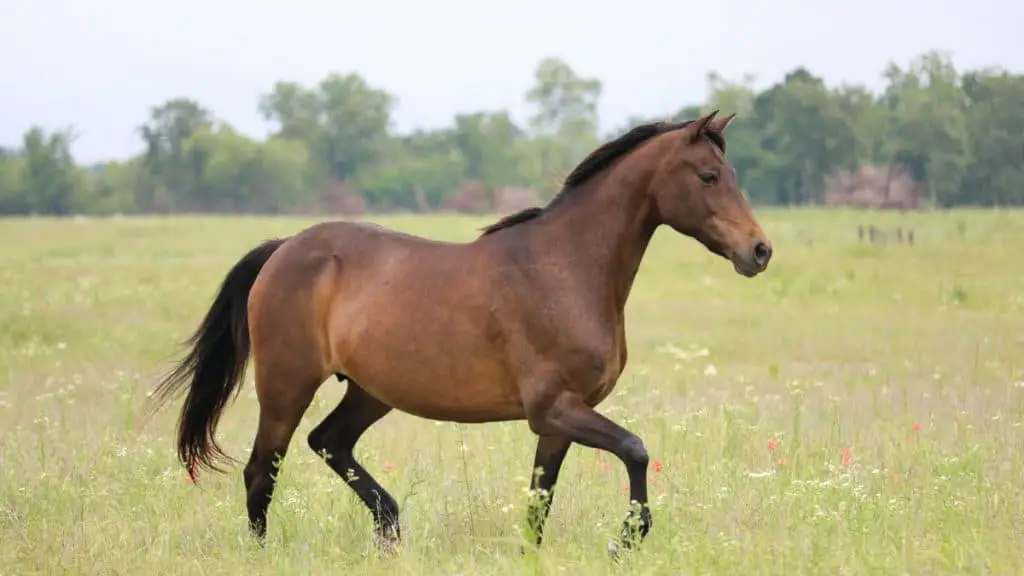 Good Names For Brown Horses
Here are some good brown horse naming ideas for your new friend:
Dun
Bear
Cinnamon
Cser
Buckskin
Asti
Allspice
Clove
Monkey
Desert
Sorrel
Bronceado
Salisbury Steak
Beaver
Bruschetta
Maroon
Sepia
Potatoes
Henna
Chip
Burnt Sienna
Autumn
Auburn
Buff
Clayton
Roux
Umber
Marron
Fuscous
Carob
Crostini
Sapote
Peanut
Penny
Banana
Cappuccino
Salisbury
Brown beauty
Kiwi Nuts
Bronze
Antoccino
Tostada
Worcestershire
Sparkle Star
Churro
Falcon
Brown
Castanho
Desert Sand
Dumpling
Chipmunk
Pinecone
Teddy
Beige
Nutmeg
Chianti
Almond
Fudge
Brioche
Clay
Red
Desert Breeze
Bullseye
Miso
Mashed Potatoe
Chewbacca
Brindle
Caramel
Star
Lily
Sourdough
Flax
Calisson
Cocoa
Sandcastle
Brown Sugar
Tornado
Kahlua
Bear
Copper
Treacle
Brown Sugar Pie
Chocolate
Rose
Potatoe Pie
Bamboo
Brunneous
Penny Loafer
Dark beauty
Poopy Pants
Terra
Scooby
Henry
Almond Bark
Cafe au lait
Naseberry
Pooh
Korichnevyy
Chestnut
Cougar
Female Brown Horse Names
Here are some awesome female brown horse ideas:
Chocolate Chip
Milky Way
Sienna
Ginger
Hershey Bar
Cupcake
Chestnut Charm
Tawny
Kit Kat
Terra Cotta
Sandy Beach
Cocoa
Cocoa Puff
Chocolate Chip Cookie
Tazo
Sandy
Blondie
Brule
Flaxen Filly
Ginger Girl
Cadbury Bunny
Donut
Godiva
Brownie
Butterfinger
Caramel
Hazel
Redhead
Golden Girl
Cadbury
Brown Belle
Chocolate Mousse
Brunette Beauty
Beige Beauty
Amber
Miss Penny
Russet
Raisin
Chocolatta
Raisinette
Cinnamon
Dirty Peach
Brunette
Chips
Brown Anne
Cookie
Clove
Chocolate
Dark Night
Penny
Male Brown Horse Names
Check out these male brown horse monikers:
Moose
Hawk
Mustang
Goliath
Clayton
Copper
Hermes
Navajo
Pumpkin
Popcorn
Grizzly
Storm
Saturn
Arizona
Biscuit
Toffee
Brindle Boy
Mercury
Cooper
Nougat
Oscar
Red Rocky
Sequoia
Jack
Bread n Butter
Hercules
Midnight
Peppercorn
Hero
Bay
Strawberry
Butters
Hunter
Milky Way
Bagel
Bambino
Buff Boy
Nutcracker
Prince
Mouse
Hamilton
Paint
Santiago
Clay
Max
Buck
Ozzy
Nutmeg
Spice
Bronze
Light Brown Names For Your Horse
Here are some ideas to search through for your light brown horse:
Tawny
Sahara
Freckles
Sable
Java
Taffy
Champagne
Sandy
Bruschette
Honey
Mochi
Henna
Hazel
Brown Sugar
Bronze
Fawn
Nutmeg
Pebble
Toffee
Peanut
Mocha
Kahlua
Cafe
Sedona
Autumn
Names For Your Dark Brown Horse
All the names you'll need for your dark brown horse are below:
Woody
Cosmos
Scooby
Muddy
Noir
Brown Beauty
Chestnut
Nuts
Walnut
Nero
Cocoa Puff
Slate
Eclipse
Nestle
Nova
Mocha
Twilight
Hickory
Shadow
Mahogany
Onyx
Bruan
Guinness
Kahlua
Truffle
Reddish Brown Horse Names
Valentine
Kool-Aid
Vulcan
Tabasco
Spice
Redmond
Cherry Garcia
Redwood
Ember
Hawaiian Punch
Ginger
Strawberry Puff
Mr. Red
McIntosh
Azalea
Rusty
Titan
Cortland
Cherry
Wildfire
Mars
Brigit
Red Snapper
Red Bull
Lady in Red
Brown Spotted Names For Your Horse
Patches
Bubbles
Splotch
Sable
Checkers
Marble
Pebbles
Oreo
Navajo
Tapestry
Bullseye
Camo
Spatter
Domino
Snickers
Dalmation
Dapple
Chutney
Sprinkles
Starlight
Raindrop
Splat
Drip Drop
Dribble
Spot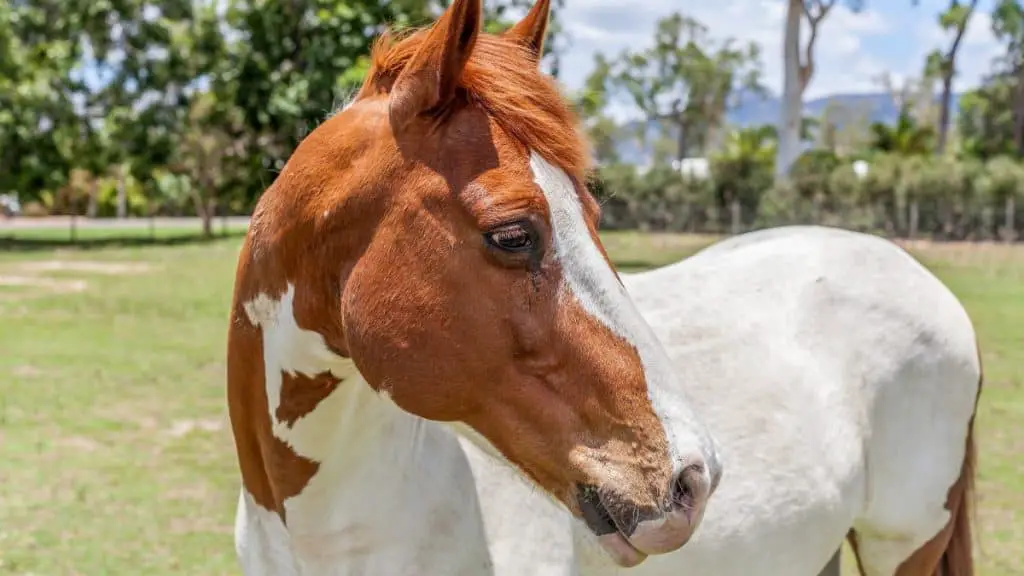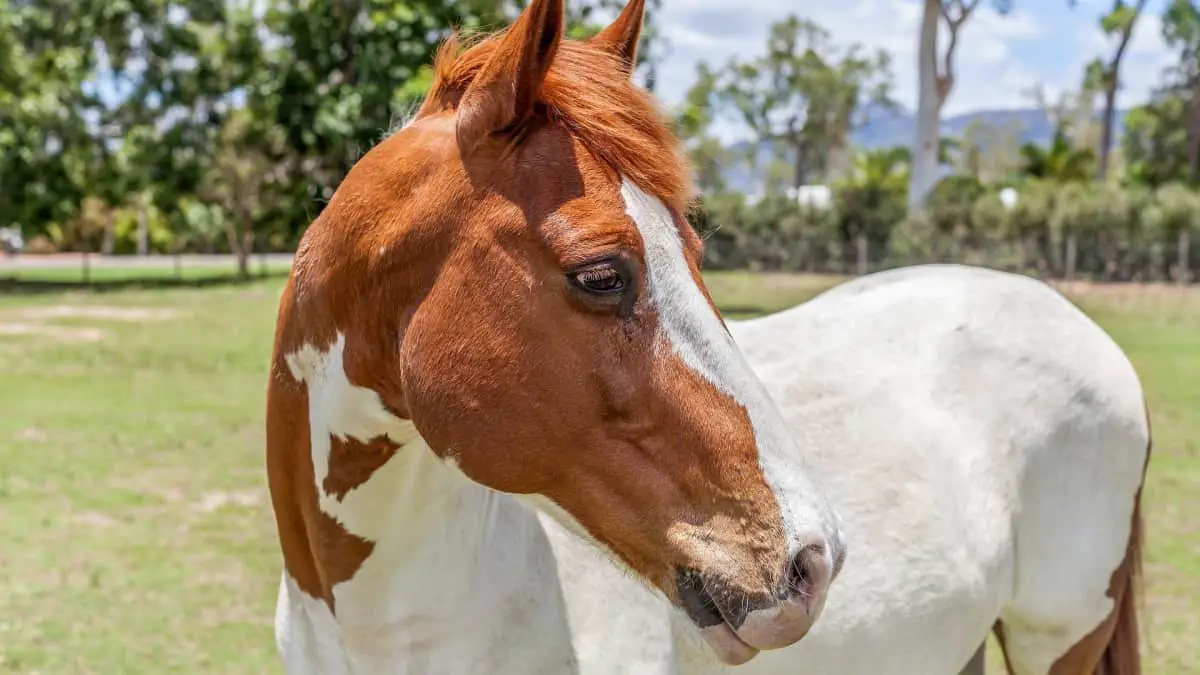 Brown And White Horse Names
Own a brown and white horse? Not a problem, check out these ideas:
Almond
Sahara
Snickers
Cappuccino
Chocolate Chip Cookie
Java
Falcon
Nutterbutter
Sandcastle
Peanut
Rusty
Cadbury
Cashew
Biscuit
Shiraz
Woody
Scooby
Bruschetta
Toffee
Fudge
Tawny
Carmel
Brandy
Gizmo
Coffee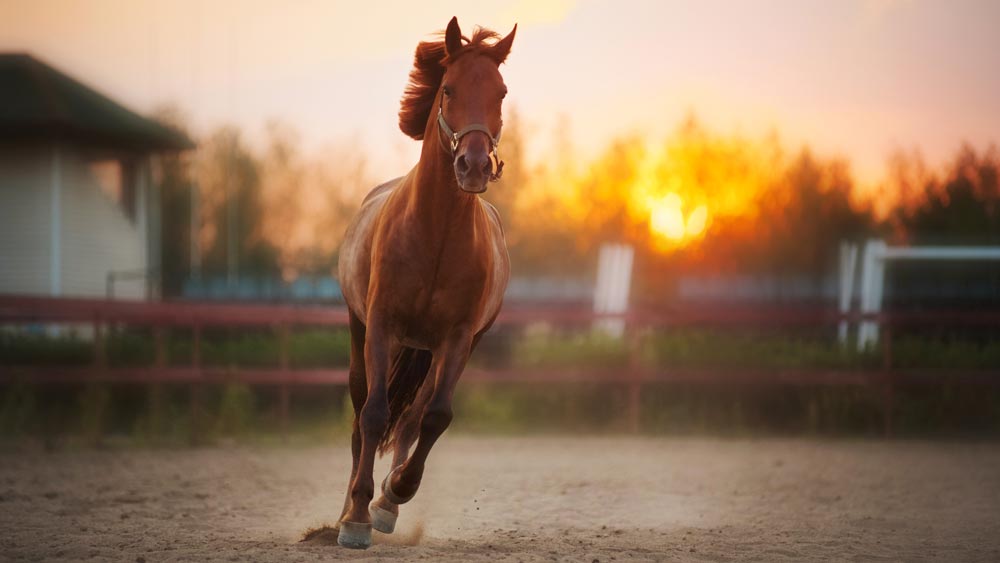 Brown Horse Naming Ideas
It's not always easy choosing the perfect name for your horse. Are you just simply out of ideas and need some inspiration? Let's see if these ideas help.
Do you want your horse to be named after royalty? Consider the name of some of the great Kings and Queens of the past. How about Cleopatra for a strong Queenly name? How about William for William the Conqueror? Or even Queen Elizabeth?
Are you a television junkie? If you are a Game of Thrones fan, the ideas are endless. Khaleesi? Drogo? Ariya? 
Do you love superheroes or action flicks? What about Superman, or Batman? Rocky, Apollo, and Rambo are great names.
What are your hobbies? You could pick something as interesting as Book Mark if you are a reader. What about Needles if you love to sew?
If you are looking for something silly or cute, you could go with Pancake or Noodles.
What about naming him after something to do with your favorite holiday? Mistle Toe or Birthday Cake, or even Turkey? 
Is there someone close to you that you'd like to name your horse after? What about a loved one who has passed on? What an honorable thing to name your horse after someone who meant a great deal to you or inspired you in life.
Consider naming your horse after someone inspired your love of animals. One of my fondest memories was the show, All Creatures Great and Small. What about naming your horse after James Harriot?
What about your favorite city or place you like to visit? How about London and even Seashore?
Help Choosing The Right Name
The domestication of horses goes back over 5,000 years! They have helped us in battle, travel, farming, sport; you name it.
Horses have been therapy animals for children and those with disabilities. Their level of compassion and companionship towards man is unparalleled. 
Owning a horse is one of the greatest pleasures a true equestrian can have. Choosing the name for your beautiful pet should not be taken lightly.
Do you want your horse's name to reflect his personality or perhaps yours?
What about your horse's lineage? Does he come from a long line of superb breeders? Or is he simply just a new friend, and his background is of no importance to you?
Horses are majestic and powerful animals, and perhaps you just need to take the time to get to know your new horse. Is his personality strong and stubborn or silly and playful?   
Maybe your horse already has a name. Maybe you want to give him a different one. Choosing a name for your horse may take time. Get to know your new brown coat-colored friend before you choose.
You will find that bonding with your horse will bring you hours of enjoyment that you never knew was possible. These beauties are some of the most amazing and intelligent creatures on earth. And if you are lucky enough to own one, or even just to have a say in naming a horse, make sure the name you pick is perfect!
If you're still looking for more inspiration, check out these awesome lists of horse names!
Related Posts