The Gidran is a very rare horse breed indeed—only about 200 such specially bred animals remain in the world. Through this article, we'll explore their exclusive lineage, and learn more about the features of these incredible horses bred for excellent jumping and galloping ability.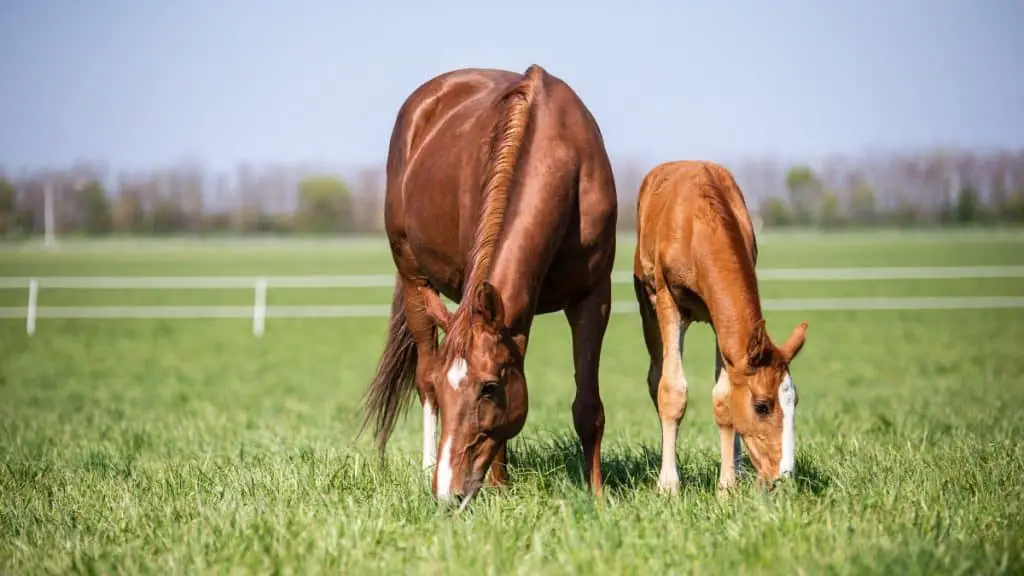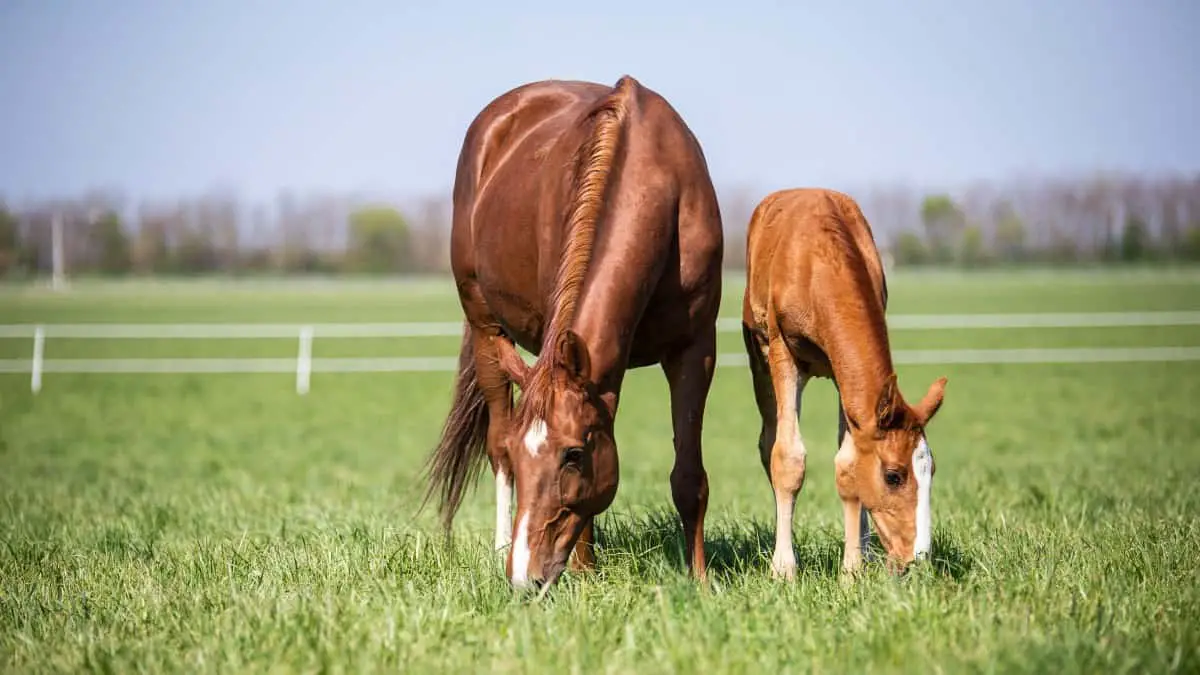 Details on this specialty breed are hard to find, due to their scarcity, but we've got them all compiled for you here.
The History Of The Gidran Horse
All Gidran horses originate from one lineage—the desert-bred Arabian stallion named Siglavy Gidran (also named Gidran Senior). At 15.1 hands high, he was a chestnut stallion with a star on his chest and socks on two hind legs.
In 1816, Baron von Fechtig bought Gidran Senior and imported him to the stud farm in Bábolna, Hungary, where the Gidran breed story begins. 
After siring several offspring at Bábolna, he relocated 300 km away to the Mezöhegyes State stud farm where six of his sons became chief breeding stallions.
One son, Gidran II, was born in 1820; his mother was a Spanish Naples mare named Arrogante. Thus, through two key stud farms in Hungary, Gidrans were a breed developed in Hungary.
Gidran II is the foundation stallion for the Gidran horse breed, meaning every Gidran in existence can be traced back to him. While the Gidran started with Arabian breeding, over decades it slowly became the Hungarian Anglo-Arab breed we know today. 
Interestingly, not only for horse breeding but also for architecture, the State Stud-Farm Estate of Mezöhegyes was nominated by Hungary to be added to the UNESCO World Heritage List!
Horse breeding records are so accurate, we know that the mares selected for breeding up to 1855, were 33% Arabian, 22% Transylvanian, 16% Spanish, 16% Nonius, 6% Native Hungarian, and 6% Gidran. Selecting genetically varied mares improves the breed and prevents inbreeding. 
As a result, the number of stud farms breeding Gidrans had expanded from Hungary to Romania, Czechia, Bulgaria, Austria, and Slovakia. Further descendants in the Gidran line then in 1863 started three well-tracked genealogical lines; A, B, and C. By then the population of Gidrans had achieved a large enough population such that the Austrian Minister of Defence in 1885 declared the Gidrans to be its own breed. 
After 1893, the Gidran line was crossbred with English thoroughbreds every second or third generation. Those 1893 thoroughbreds producing horses with excellent jumping and galloping ability. 
From there on, Gidran was a well-preserved Hungarian breed that nevertheless at times was threatened with extinction, especially during the Hungarian-Romanian War which lasted from November 1918 to March 1920.
When the Romanians occupied Hungary, they insisted on war reparations, and this directly affected the Gidran line, as they seized several mares from the Mezöhegyes stud farm.
Appearance
Horse aficionados like to think of the Gidran horse as an exclusively chestnut Hungarian Anglo-Arabian horse, and indeed this is the ideal image they seek. However, since the breed has gone through numerous changes over the decades, all coat colors and markings that define the Arabian breed are accepted to identify a Gidran. Take heart, since chestnut is still the dominant color. 
Although the range for the modern Gidran horse is from 15.2 to 17 hands high, the average is 16 hands.
For a Gidran horse to be registered under this breed, it has to be minimum 15.2 hands high. 
This prized horse has small ears, a well-sloped neck, well-proportioned legs, and a deep, wide chest.
Uses
Its well-proportioned legs make it ideal for equestrian sports, but it is equally suited for farm work. Its balanced temperament allows it to be trained well. Its courage and nobility empower it to strive in racing and jumping competitions.
The Future Of The Gidran Horse
The Gidran is still an endangered breed today, with only about 200 living representatives. However, horse breeders still develop breeding plans and set aside locations and prime specimens to continue this proud and exceptional lineage that has so shared so much of our history.
It's hard to imagine this all started with a state stud in 1816, over 200 years ago!
There were Kisber Felver and Gidran associations, since those two horse breeds (which otherwise do not share a common breeding lineage) are Hungarian in origin and are both endangered, prompting devotees to associate them together to promote their separate futures.
However, as of today, the Kisber Felver and Gidran Association of North America no longer exists, and neither does the Kisberi and Gidran Horse Breeders Association of Hungary.
There's a whole world of horse breeds out there to explore! Discover and find out more information by checking out our horse breed guides.
References