If it was not for warhorses, humankind and its battles would have been pretty lame to fight and watch even in movies. In short 'warhorses' cannot be overlooked.
From Alexander The Great to the Mughal emperors, each had their own favorite warhorse. Many stallions and many warrior mares are part of our history, which were dear to these emperors.
A bold and strong war name always suited them, so the majority of the horses at that time had warrior names. Horse lovers today as well love to call their horses strong and bold names.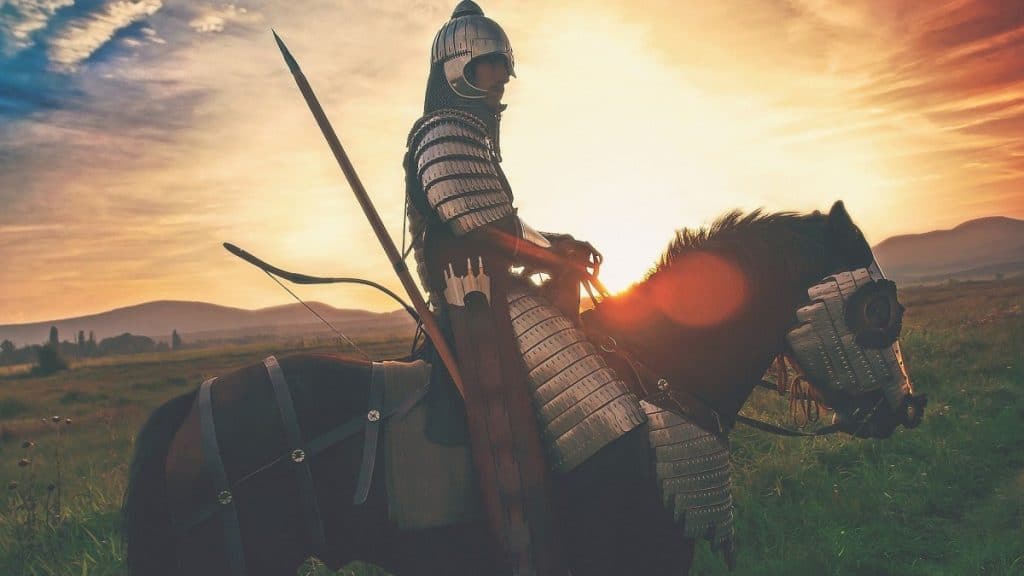 If you're stuck at naming your brave horse a strong name; here's our ultimate list compiled of 'War Horse Names' just for you.
Let's dive in.
Female War Horse Names
When we picture a warhorse in our mind, we tend to picture a masculine figure for no reason.
This isn't the case at all; below you can find powerful names for your female mares.
Some inspirational female mare stories can be found on the internet and in all our history books.
One such story is of the famous Korean War horse called 'Sergeant Reckless'. Her story is listed below; hold on.
Here are some of our suggestions for female war horse names:
Adira
Bela
Catherine
Gypsy
Daenerys
Ellen
Juno
Hermione
Trudy
Valerie
Male War Horse Names
Coming to the strong and courageous male stallions of our list. These male war horses were very dear to their emperors. Not just in real life, male horses are even strongly portrayed in war movies and TV Shows.
They come with bold names and characters. If you are looking for a similar bold name for your black stallion or for your champion fastest horse, below are some of our suggestions.
Alexander
Caesar
Ethan
Highboy
Genghis
Lancelot
Napoleon
Mufasa
Perseus
William
Civil War Horse Names
The great American Civil War is a major part of our history. Many great leaders and warriors of that time rode on their famous horses and went to war.
Major horses at the time were named with bold and strong war-suited names. One of the famous personalities of that time General Robert was also a part of this moment.
General Robert challenged the Union forces even during the war's bloodiest battles. He rode a brave horse also named after a bold and strong character.
If you are looking for Civil war inspired horse names, look at our few suggestions.
Ajax
Blackjack
Captain
Fire-Eater
Grey Eagle
Harry
Jennie
Milroy
Prince
Warren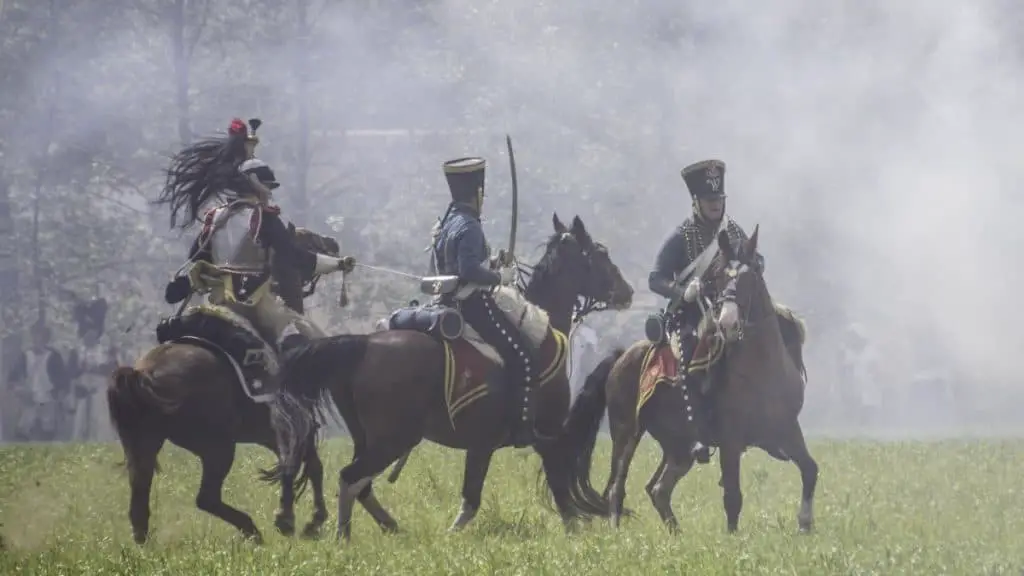 Famous War Horse Names
The following names are of the heroes of the horse world. Some come from Greek Mythology, while some are out of our history textbooks. These fierce warriors were with their masters till their last breaths and had seen many battles.
One such famous name of a warhorse would be 'Chetak'. He was the strong and bold stallion of 'Maharana Pratap,' and he was used for the war between the Mughal & Rajput somewhere around 1576.
After his death, Maharana Pratap builds a statue of his beloved horse.
Here are some similar famous horse names from our history books:
Altivo
Bucephalus
Cincinnati
Copenhagen
Dora
Gringolet
Kasztanka
Sergeant Reckless
Tulpar
Xanthus
Great War Inspired Horse Names
A black horse or a white horse with a great war name would be a dream of every horse lover and owner. Looking through our history textbooks, we can find numerous wars fought between kingdoms and countries like World War 1 and World War 2.
Horses were majorly used in all the earlier wars before the invention of cars and modernization.
We have found out a few of the unique and great war names for your loved one. These names can be found throughout our history books and in great stories of those generations and wars.
Here are some horse names inspired by the great war:
Bucephalus (A famous war horse ridden by Alexander the Great)
Comanche
Hidalgo
Marengo
Pegasus
Pyrois
Secretariat
Shadowfox
Tornado
Traveller
Indian War Horse Names
India a country of diverse culture and history has witnessed many great wars and warriors. The nation today is standing on the foundation of the blood of its heroes and national leaders.
The country has seen many empires rise and fall like the Mughals, Britishers, Afghans, Mongolians, etc.
Most of the wars were fought on horses and elephants. Maharajas and emperors rode on their best horses and fought their most fierce battles. They loved naming their horses with bold names and add on to their glory.
If you are looking for some Indian inspired war names, consider these few for the occasion:
Ajeet
Ashoka
Chetak
Diljeet
Jeetu
Khiladi
Laila
Maharana
Ranveer
Suki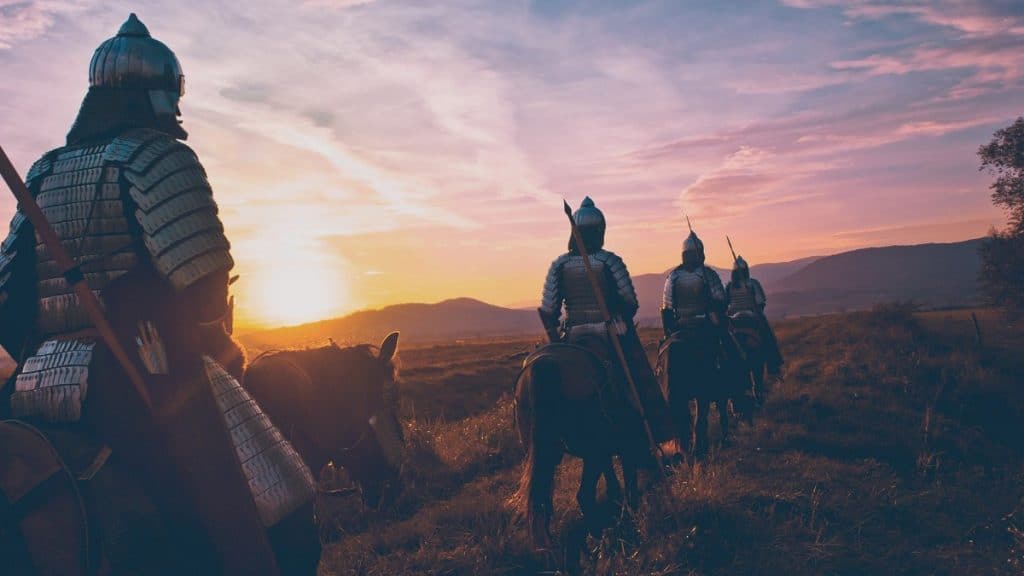 Korean War Horse Names
This is the short story of the great Korean war horse who was named 'Sergeant Reckless' and for a reason. This brave mare was one of the heroes of the Korean War.
She had served and seen many wars throughout her life. She at first was used to sustain and carry the recoils of rifles. Soon it was more than that; her great work brought the attention of many leaders to her.
After a while, her responsibilities grew, and she started carrying supplies and ammunition to outposts that were dangerous. She also brought back wounded soldiers to the safety zone from the battlefield.
Her courageous and brave service earned her the title of a 'Sergeant' in just a short time.
Here are few other Korean War horse name suggestions for your brave horse:
Byeong-Ho
Dae-Jung
Eun
Gyeong
Ha-Jun
Hwan
Iseul
Jae-Seong
Min-Su
Seong-Hun
Viking War Horse Names
These fierce and seafaring Norse beasts were the best warriors of their time. In the glorious Viking Age, the tribesmen raided on horseback. They were fierce warriors who had a special bond with their horses.
Even today, the Vikings are an inspiration to movie makers and TV show producers. The Vikings had strong and bold names that suited their brave personalities.
Viking names are used to date for naming newborn and pet animals as well, including horses. So if you are looking to name your warlord horse after these brave warriors, look nowhere but here.
Here are some of our suggestions for Viking war horse names:
Alf
Balder
Fenrir
Gandalf
Jarl
Odin
Saga
Sigrud
Thor
Valkyrie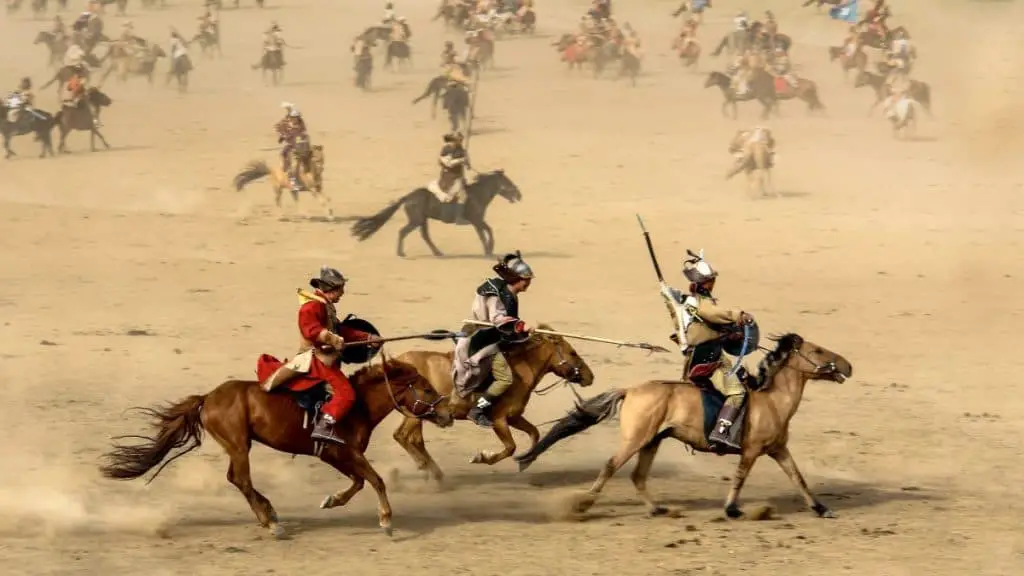 War Horse Movie Names
Horses are an important part of our movies and TV shows. Major war movies and real-life-based documentaries include horses as their major part.
Apart from movies, horse names can also be extracted from novels and mythology books. One such novel reference would be 'The Horse Flicka' from the novel 'Friend Flicka' from 1941.
The following suggestion of movie references for names is brought to you by researching and going through numerous movies.
Here are some of our suggestions, and we hope you like them:
Buttermilk
Champion
Domino
Diablo
Fury
Rex
Silver
Sport
Tarzan
Tigger
Cool Names For War Horses
Some of you must be sick of the old and same boring war names, which were named after some old heroes.
Do not worry we have you covered.
We have tried to bring together some of the coolest names for your horses, which means 'big or strong'.
Some of them are inspired by states, animals, objects, etc.
We hope you consider these for naming your loved stallion or mares.
Alaska
Bear
Goliath
Hunter
Mammoth
Rambo
Storm
Titan
Wolf
Xena
War Names From Mythological Heroes For Your Horse
Whether these mythological stories are true or not. It doesn't change the fact that mythology has affected and is affecting our history and the modern world.
It shall keep on inspiring our next generations. Some of these stories consist of mythical heroes, which are the favorite of children and adults as well.
It also inspires movies and TV shows which have done huge box office collections over the years.
Here are some of our hand-picked suggestions just for your loved horse:
Angitty
Baima
Chollima
Gullfaxi
Helhest
Kanthaka
Longma
Phaethon
Sterope
Tulpar
Here our list comes to an end, hope it will help you get over the anxiety of naming your warhorse.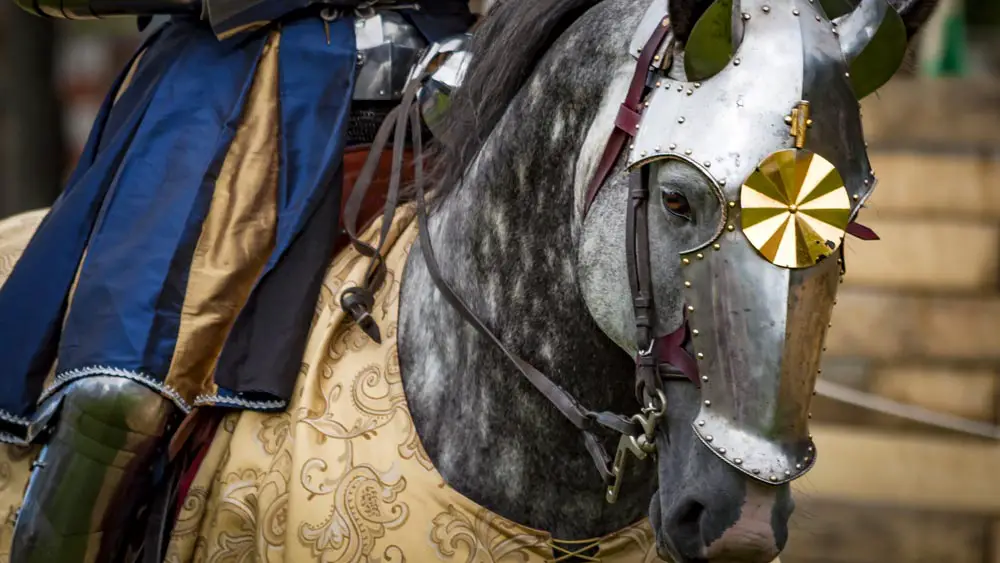 Horse Name Inspiration
Inspiration for your horse name can come from anywhere and everywhere. It can come from your favorite novels or from your favorite TV show. From your favorite food or from some other animal for that matter.
Our suggestion is to not restrict your vision to a limited set of names and also, to not compromise for a majorly popular one if you are not happy with it.
Keep looking and keep searching for new and unique names until you find the perfect one both you and your horse are happy with.
If you're still looking for more inspiration, check out these awesome lists of horse names!
Related Posts