One of the most difficult things about getting a new horse is finding the perfect name. This is especially true for those who have an idea of what they would like the name to be but just can't come up with any they truly love.
One popular option for horse names is those in French. If you are looking for some great French horse names, then you are in the right place.
Do you love horses? We do, and that's why we feel it is important for anyone who loves their horse or horses to have the opportunity to give them great names.
You may choose strong, sleek names for the males, beautiful heroin names for the females, sweet cutsie names, or those from famous artists and historical figures.
Whatever your preference, if you are looking for a good name for a horse, we have you covered.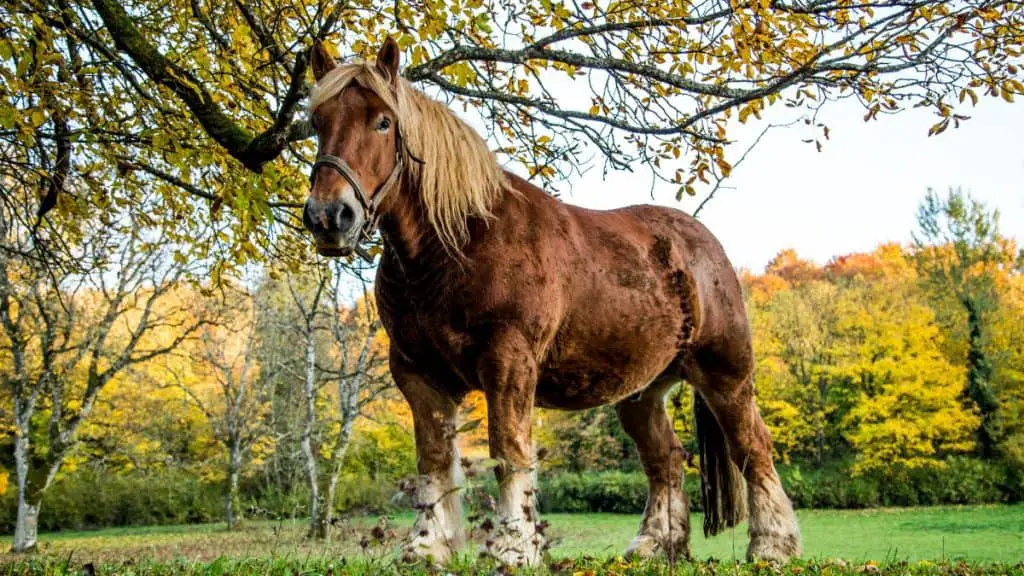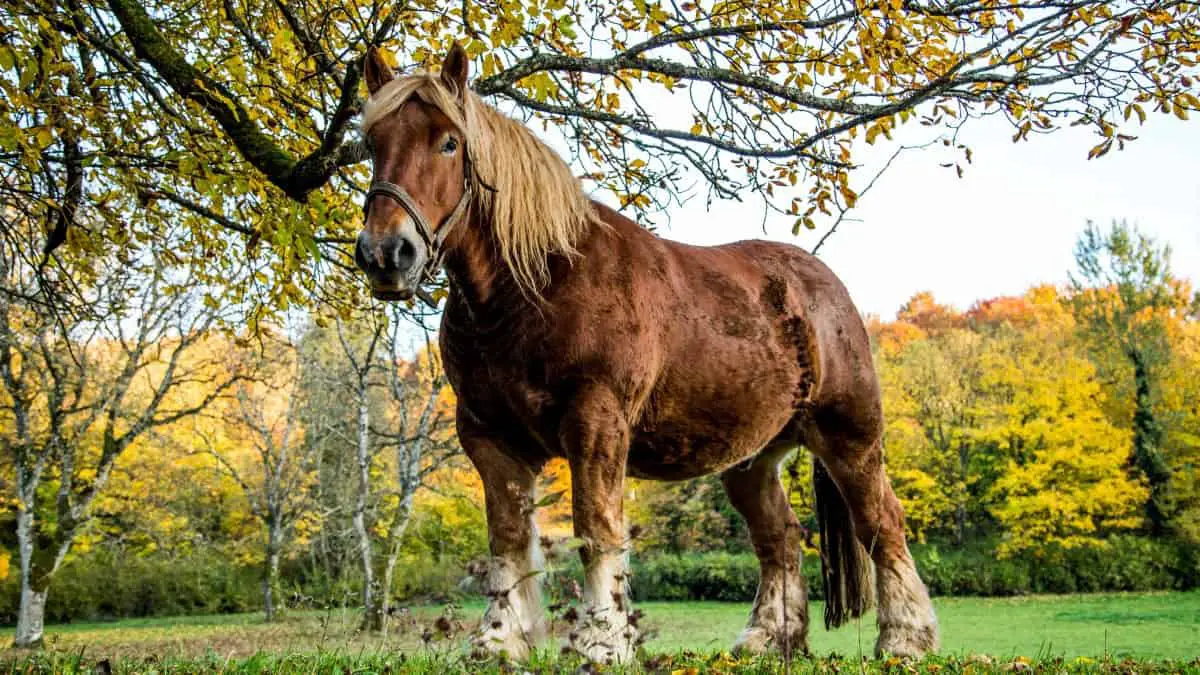 We have compiled a list of 120 French names that would be perfect for just about any horse especially those with French origins.
Lets dive in.
20 Male French Horse Names
If you have a beautiful stallion and want to give him a firm, unique name, here is an excellent list of 20 french names for a male horse.
Gabriel– Man of God
Arthur– Bear or king
Alexandre-Defender of Man
Victor– Conquerer
Jules– Youthful
Lucas– Light or man from Lucania
Antoine– praise-worthy
Henri Matisse– Famous french painter
Sacha– Defending warrior
Noah– Peaceful or wanderer
Liam– Resolute protector
Adrien– Dark
Axel– My father is peace
Enzo– Happiness or bliss
Basil– Regal
Charles– A free man
Mathis– Gift of God
Theo– a gift of god
Felix– Happy
Flan: a caramel custard dessert
Female French Horse Names
If you are looking for a pretty name for a gorgeous mare, the French language will not disappoint.
Here is a list of 20 female horse names derived from the most romantic country in the world.
Camille– Young ceramonial attendent
Madeleine– Woman from a high tower
Petit Noir– Small black drink
Rosalinde– Beautiful rose
Olive– Olive tree
Rachelle– Like a rock
Rosa– Rose or flower
Clarisse– Gentle
Bisou: Kiss
Peppina– Another name for Josephine
Mademoiselle– Miss
Belle– Beauty
Jolie– Pretty
Floriane– Flower
The– Goddess
Carmel– Garden or Orchard
Isabelle– Pledge to God
Sylvie– Forest
Edwige– Female Worrier
Faustine– Fortune one
French Horse Show Names
If you plan to enter your horse into horse shows, you will want a unique name that truly stands out and will make you memorable.
Here are 20 French names perfect for show horses.
Amour– Love
Maxime– The Greatest
Augustin– Great
Aurore– The Dawn
Estelle– Star
Oscar– Champion Warrier
Blanc– The color White
Lune or Luna– The moon
Noir– The color Black
Rouge– The color Red (Perfect for a red roan horse)
Romain– Citizen of Rome
Phillipe– Friend of Horse
Rasse– A lesser civet
Lucien-Light
Concorde– Harmoney or Union 
Crème de la Crème– The absolute best
Hadrien– Enjoy today
Ulysse– To hate
Achille– Thin lipped
Celeste– Heavenly or celestial
Famous French Horse Names
If it is celebrity status you are looking for, we found some of the best names that will steal the show.
Here are 20 great famous French name possibilities for your horse.
Beau– Beautiful
Leo– Lion
Rafael– He has healed
Raymonde– Protector
Chérie– Dear
Marie-Antoinette– Last Queen in France before the Revolution
Reine– Queen
Charlotte– Petite
Giselle– Beautiful like the stars
Juliette– Young
Jean– God is gracious
Fleur de sel– French Sea Salt
Raoul– Red wolf or Wolf council
Anne-Sophie– Famous French Chef
Beatrice– Blessing or bringer of joy
Celine Dion– Famous Singer 
Coco Chanel– Famous clothing designer
Baptiste– To dip
Vadim– To rule
Esmée– Beloved
Cool French Names For Horses
Do you feel you have the coolest horse in town? If so, he or she will need the perfect name to match the status.
Here are 20 cool French names that are absolutely charming.
Moussa– Drawn out  
Festin– Destiny, powerful 
Marceau– Little Worrier
Gustave– Glorious Guest
Questa– One who seeks
Chantilly– White 
Elegance– Grace  
Force– Living by a fortress
Frenchie– From France
Froufrou– Ostentatious decoration 
Pate a choux– Cabbage Paste
Cyclone– Tropical storm
Manon– Bitter
Astrid– Devinley Beautiful
Napoleon– Emperor of France in the past
Blaise– To stutter or have a lisp
Alize– Noble One
Dom Pérignon– Famous Monk and Champange
Monet– A famous artist
Jacques– Jacob
Cute French Names For Horses
There is nothing cuter than an animal named after a delicious pastry or a cartoon character known for swooning the ladies.
Here are 20 "cute" French names for your adorable horses.
Milo– Soldier
Baguette– A breadstick
Pierre– Stone or rock
French Toast– Breakfast made from bread dipped in an egg batter
Mousse– Foam or froth
Éclair– Flash of lightning
Cabernet– Varietal of wine
Merlot– Wine and flowers
Café– Cafe
Gaspard– Bringer of treasure
Hugo– MInd
Soufflé– A delicious french dish
Brie– Region of France, type of Cheese
Truffle– A sweet treat
Pepé Le Pew– A suave cartoon skunk
Ratatouille– A French stew
Crème Brûlée– Custard sprinkled with sugar and slightly burnt
Biscuit– Bread or dough
Bronze– a copper and tin metal given in a competition
Parfait– Perfect
Horse Name Inspiration
If you are looking for inspiration in choosing the perfect name for your horse, consider choosing a name that stands out to a crowd.
Some great examples are as follows:
A celebrity name
Something silly
Deep meaning (Warriors, Gods, Goddess)
The name of a country, city, or state
Something that reminds you of your childhood
Inspiration for the perfect horse name can come from just about anywhere. The internet can be your best friend if you know what to look for.
Try googling for precisely what you want (i.e., Strong, independent female names in French.)
Help Choosing The Right Name 
Are you looking for help in choosing the right name for your horse?
Here are some suggestions that may help you find what you are looking for. 
1. Who Is Your Horse?
Start with his or her color, characteristics, personality.  (Blanc-white, Belle-pretty, tête de mule-stubborn.)
It can be fairly easy to pick a great name if you match it with who your horse truly is. The name should fit the horse in every aspect.
2. Watch a Movie
Sometimes the easiest way to name just about anything is through watching movies or television.
If you are looking for a famous French name,  grab a few videos based in Paris or London and enjoy a night in; while watching movies and creating a list of your favs.
3. Get Outside Help
If all else fails, you can always use the internet, books about horses, or the opinions of friends and families. There are online name generators designed to combine a few of your favorite names to get something new and unique.
You can also get some great ideas from family and friends who can offer up older names that go back generations throughout your family's (or their families) history.
4. Test Them Out
It is also a good idea to try each name out for a few days to get a feel for it and make sure it fits. You may notice you don't like the way it sounds, your horse doesn't respond well to it, or it simply is not right.
You may notice that even though you love a name, it isn't right for your particular horse.
Conclusion
There are many French words in the French language, and many of them can make the most fantastic name for any horse. All it takes is some patients, a list of your top favorites, and a few days to really get to know your unique horse inside and out.
If you're still looking for more inspiration, check out these awesome lists of horse names!
Related Posts