When getting any horse, you want to pick the right name, especially when your horse has the characteristic of being big. Choosing the perfect name could be overwhelming and even tiresome. 
Names stay with a horse throughout their life. There are a lot of choices for a good and unique one. A name can also say other things about your horse other than its size.
The lists of big horse names below can help give or inspire the perfect name for your giant horse.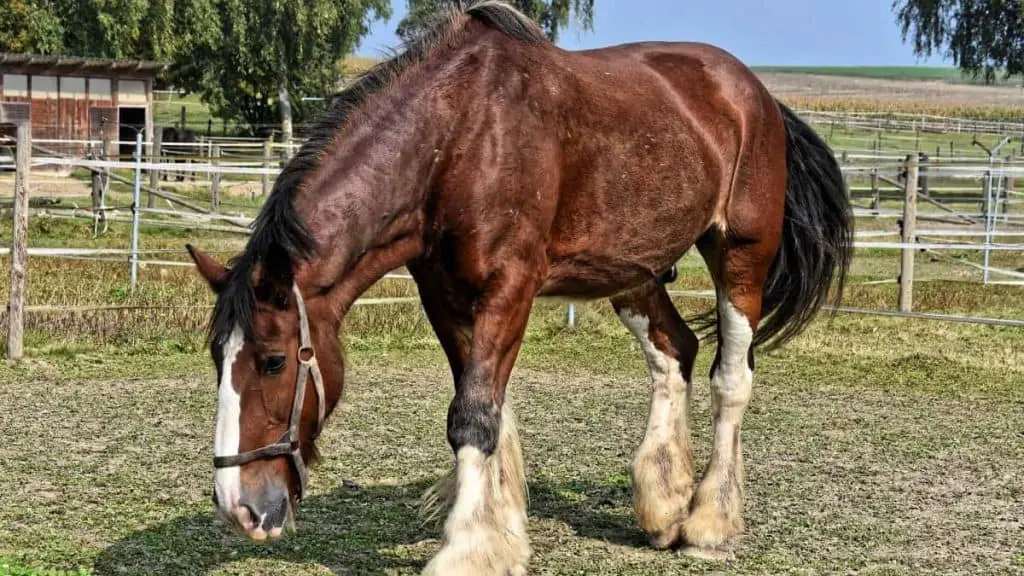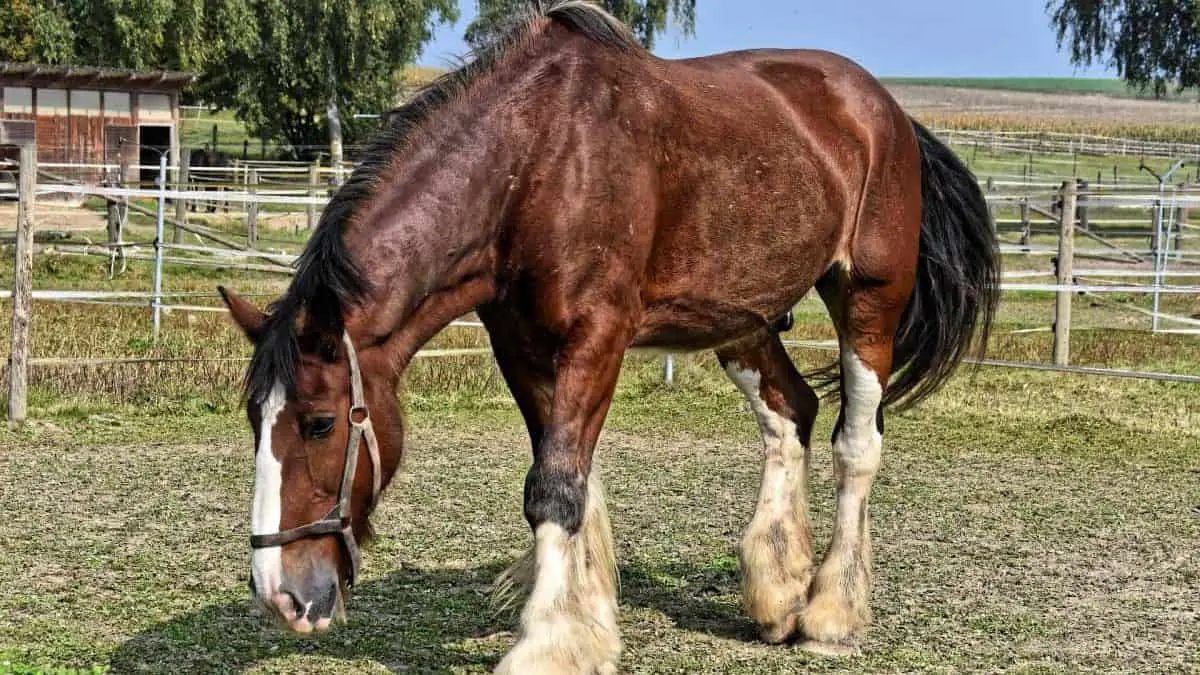 Big Female Horse Names
Picking a name for a big mare can be tricky as they are also beautiful, elegant creatures, so the list below includes things that are most beautiful and graceful.   
Nebula
Josephine
Eloise
Twilight
Silver
Lexi
Silvia
Luna
Gamora
Cecilia
Ophelia
Luna
Valentina
Pandora
Starlight
Elizabeth
Sierra
Seraphina
Lady
Eden
Caterina
Natalia
Eclipse
Black Rose
Willow
Sundance
Misty
Hazel
Melody
Midnight
Cersei
Penelope
Bianca
Galaxy
Clara
Cordelia
Daenerys
Dior
Gwendolyn
Sonnet
Evangeline
Victoria
Delilah
Christiana
Briar Rose
Anastasia
Cinder
Isabelle
Giovanna
Aurora
Crystal
Aria
Sydney
Allegra
Cheyenne
Beatrice
Gabriella
Victoria
Dancer
Aurelia
Big Male Horse Names
Big male horses can be powerful stallions, or gentle, elegant horses. Below is a good mix of male giant horse names to potentially choose from. 
Gustav
Ignatius
Phantom
Arizona
Laurent
Augustus
William
Giovanni
Augustine
Hero
Victor
Leopold
Napoleon
Domino
Albert
Horace
Angus
Amadeus
Matteo
Michael
Atticus
Nimbus
Alchemist
Percival
Alpha
Xavier
Drogon
Lawson
Carbon
Randolph
Graham
Atlanta
Leonardo
Maximus
Montgomery
Edmund
Jericho
Sebastian
Kingsley
Archibald
Baxter
Dominic
Octavius
Elvis
Constantine
Vincent
Gregory
Guinness
Caribbean
Baron
Kenneth
Caesar
Leviathan
Bartholomew
Aesop
Maximillion
Winchester
Alastair
Quentin
Charming
Big Black Horse Names
The name of a horse can reveal a lot about its color. A black horse can be quite memorable and picking a name based on the color black could be fitting.
Below is a list of names for a black horse. 
Raven
BlackJack
After Dark
Solar Eclipse
Black Pearl
Blackie
Calligraphy
Imperial Black
Blacksmith
Midnight Express
Nightshade
Midnight
Graphite
Ebony
Panther
Ace of Spades
Black Star
Paint It Black
Onyx
Black Beard
Espresso
Slate
Midnight
Caviar
Tapenade
Nightlight
Mysterious
Black Tie
Spooky
Shadow
Eclipse
Dark Velvet 
Nebula
Obsidian
Moonlight
Black Cloud
Dark Chocolate
Black Pearl
Nightmare
Dark Sunshine
Thunderstorm
Black Beauty
Black Shadow
Black Diamond
Shade
Peppercorn
Mystery
Dark Knight
Black Rose
Black Magic
Big White Horse Names
Like with black horses, a name that is influenced by the color of white is a good match for a white horse. Again, it will also make it easy for others to recall the name of your horse.
Below is a list of names inspired by the color white. 
Angel
Glacier
Icy
Milky Way
Silvermane
Platinum
Ghost
Diamond
Tequila
Socks
Shadow
Starlet
Ice Cube
Heaven
Shiny Spurs
Pearl
Luna
Spirit
Luna
Mercury
Cloud Walker
Snowbird
Liberty 
Aurora Borealis
Dazzler
Orchid
Snow
Shadowfax 
White China
Diamond
Tornado
Steele
Cotton
Dazzler
Moonlight
Snowstorm
Breeze
Cloud
Fantasy
Avalanche
Hurricane
Nimbus
Fjord 
Crystal
Snow White
Sterling
Snowball
Snowdrop
Gemini
Polar
Big Red Horse Names
Again, colors are the most noticeable characteristic of a horse. Red is an especially striking and strong color, naming your horse after the color red or something red can be very memorable.
Below is a list of ideas for red horses. 
Azalea
Ruby 
Anthurium
Fire Glow 
Redwood
Tabasco
Wildfire
Rufus
Celosia
Vermillion
Gala
Mars
Poinsettia
Alstroemeria
Red Lobster
McIntosh
Shirley Temple
Cardinal
Seeing Red
Lipstick
Kool-Aid
Ember
Cherry
Rusty
Redmond
Big Apple
Red Herring
Jam
Bandana
Sumac
Red Devil
Honeycrisp
Raspberry
Grenadine
Merlot
Roseate
Valentine
Apollo
Scarlett 
Boysenberry
Hawaiian Punch
Red Bull
Vulcan
Lady in Red
Garnet
Moulin Rouge
Spice
Strawberry
Chilli Pepper
Fireball
Strong Big Horse Names
If you have a powerful horse and want to showcase your horse's strength and size by choosing a good name, try picking from the list below, some of which are inspired by historical warhorses (Alexander the Great's, Napoleon's), famous horses from movies (Lord of the Rings, Zorro) and Greek mythology (gods, the winged horse). 
Geronimo
Shadowfax
Pegasus
Secretariat
Hidalgo
Olympic
Amazon
Comanche
Thunder
Diesel
Bronze
Merlin
Magnum
Marengo
Fuerte
Napoleon
Traveller
Skadi
Warrior
Bucephalus
Bandit
Campe
Dynamite
Boxer
Lancelot
Tornado
Captain
Goliath
Hercules
Trojan
Good Names For Big Horses
If you just want a good name that perfectly fits your big horse, draw inspiration from this list below: 
Filomena
Titan
Moose
Mack
Conall
Bolt
Sheeba
Remo
Tulpar
Beast
Oscar
Dagger
Malcolm
Ajax
Rogue
Rocky
Rebel
Bruiser
Reaper
Villa
North
Rider
Rambo
Lonestar
Bullet
Lank
Rage
Nitro
Spike
Bear
Funny Names For Big Horses
Horses have big personalities and if yours is a goofball, embrace it and pick an endearing name that makes you laugh.
The list below includes cute and punny monikers that might be the most suitable for your lovely horse. 
Liam Neighson
Hay Girl
Haysfur Horses
Chuck Horris
Penny Loafer
Foaling Around
Carrot Muncher
Hay Jude
Diva
Lady She
Lil Filly
Peanut And Trotter
Haddish
Britney Spurs
Talk Derby to Me
Harry Trotter
Dee Canter
Maple Stirrup
Roach
Dinky Winky
Chatters
Hot to Trot
Lucy Fur
Pony Soprano
NeighSayer
Pony Tail
Bullseye
Lil' Hoarse
Drama Queen
Miss Pimp
Big Horse Race Names
A name for your racehorse should stand out among the crowd, below are some ideas and names of other famous winners to help you pick a moniker for your champion!
Grindstone
His Eminence
Sir Barton
Horsepower
Flying Ebony
Seattle Slew
Buchanan
Ford Mustang
Twenty Grand
Nightmare
Wintergreen
Mane Attraction
Jet Pilot
War Admiral
Riding Miss Daisy
War Emblem
Stone Street
American Pharoah
Finisher
Whirlaway
Exterminator
Judge Himes
Unbridled
Usain Colt
Velvet Falls
Daybreaker
Free-Spirit
Halley's Comet
Wild and Free
Running Glory
Big Horse Show Names
If you plan on putting your beautiful animal into horse shows, pick a name that stands out and attracts all the attention.
Here are some ideas and inspirations for your show horse. 
QuickSilver
Thunderclap
Silver Bullet
Smokehouse
Bright Lightning 
Jackpot
Lone Star
Thunder Storm
Shadow Dance
Dancing Rain
Platinum Plus
Summer Snow
Gold Star
Golden Dawn
Moonwalk
Winter Solstice
Gun Smoke
Platinum
Gold Shimmer
Show Stopper
Partly Cloudy
Dark Shadow
Lucid Dreamer
Sterling Silver
Moon Shadow
Northern Star
Snowdrop
Moon Fire
Newfound Glory
Champion
Horse Name Inspiration
Inspiration can come from many places. When choosing a moniker for your horse, think of movies, Greek mythology, pop culture, warhorses, or even other famous horses such as Palomo.
Inspiration could also come from your childhood, which gives it sentimental value and nostalgia as well. 
With some thought and creativity, your brain will be flooded with an abundance of ideas to name your horse.
Help Choosing The Right Name
Still unable to choose a name for your horse? Or maybe the names don't fit quite perfectly? Try polling and asking for opinions. Make sure you pick a name that perfectly fits your horse and showcases its size, color, power, and personality! 
Take a look at online resources like this list to find potential names for your big horse. You might just come up with something new and unique! 
Conclusion
There are several possibilities and potential ideas to call your horse. Horses are elegant, graceful creatures with characteristics of their own. If you love horses and know your horse's own quirks and personality, you will find it much easier to pick a name that suits it perfectly.
If you're still looking for more inspiration, check out these awesome lists of horse names!
Related Posts