The Scottish horse breed known as the Clydesdale originates from the Clyde River valley in Lanarkshire county.
The breed was born in the eighteenth century when imported Flemish horses mated with the local Scottish horses.
A Clydesdale horse is generally bay-colored. However, a Clydesdale horse can be a black horse as well. Dark brown is another common color of Clydesdale horses.
In this article, we'll take you through 400 Clydesdale horse names to make it easy for you to pick a great name for your gentle giant.
Let's dive in.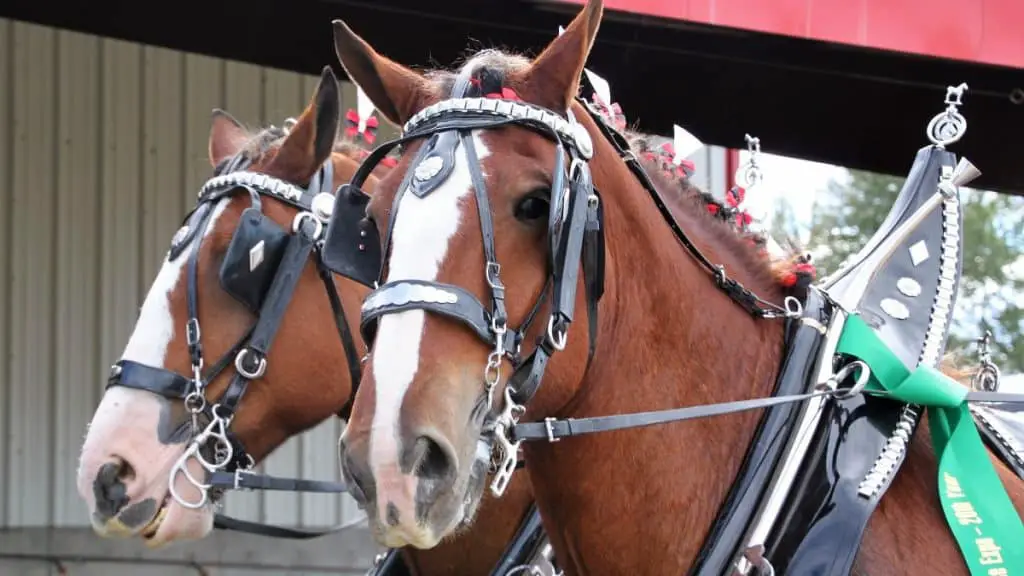 Female Clydesdale Horse Names
Clydesdale female horse names can be wide and varied and you can find out 100 of them in this section:
Adaira
Adairia
Ailsa
Aileana
Aileen
Annabel
Ansley
Ava
Blaire
Bonelle
Cadha
Caillen
Caitir
Camden
Cameron
Cora
Crissy
Dallas
Dallis
Daracha
Dolina
Donaldina
Donella
Drew
Eara
Elsbeth
Elspeth
Elsea
Emer
Emily
Fia
Fina
Finnea
Fiona
Forba
Greer
Grisell
Grizela
Halleigh
Iona
Jaimie
Jaine
Jamee
Jamesina
Jami
Jamia
Jaymie
Jean
Jesanie
Jessica
Kamdyn
Kenna
Kennedy
Kenzie
Kenzy
Kilmeny
Leann
Leith
Lesley
Leslie
Levene
Lochellen
Lorna
Lyndsey
Machara
Mackenzie
Mairi
Maisie
Maisy
Maizey
Maizy
Marjary
Maysie
McKenna
McKenzie
Meribeth
Morag
Nairna
Nairne
Nathaira
Neale
Paisleigh
Paisley
Parlan
Pate
Peigi
Rhona
Robina
Seonag
Sileas
Sima
Sloan
Sophie
Tara
Taye
Torberta
Torrey
Torrie
Tosia
Vertie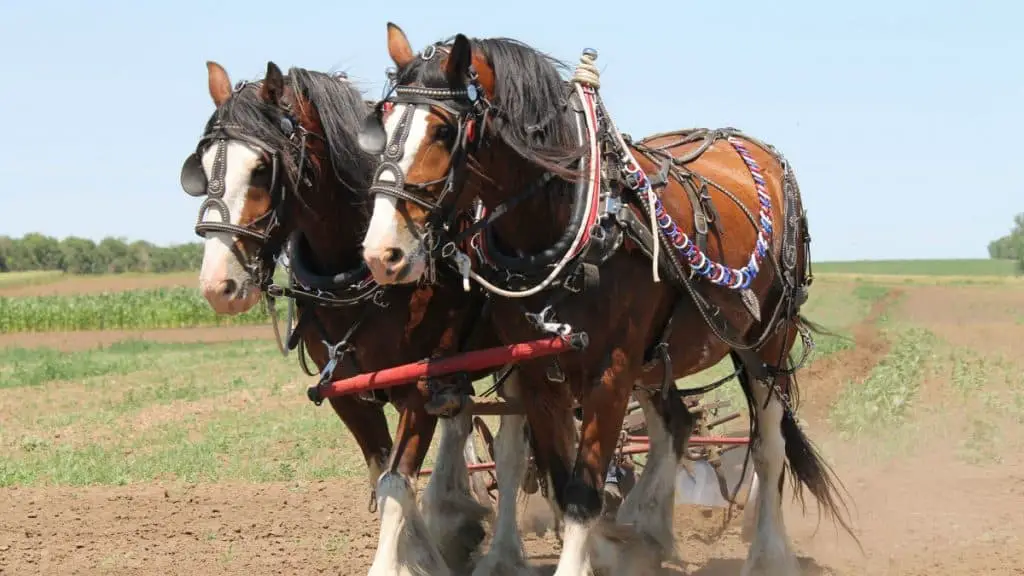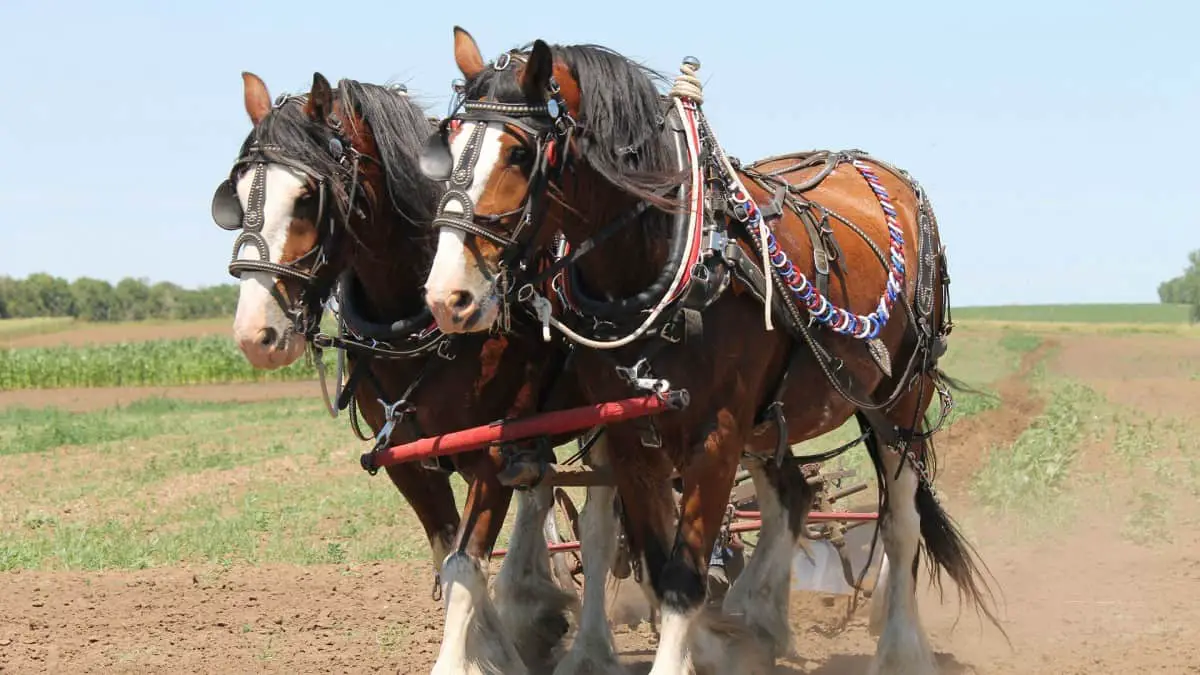 Male Clydesdale Horse Names
If you have a male Clydesdale horse, you can choose from the following names:
Aaran
Abernathy
Abhainn
Abott
Achaius
Ailein
Ailsie
Aklen
Alasdair
Alastair
Alistaire
Allister
Amhuinn
Anderson
Andrew
Baen
Baigh
Baird
Balmoral
Banner
Blane
Boyd
Braden
Bram
Broden
Bryston
Cailean
Caillen
Calan
Calder
Campbell
Camron
Carmichael
Carson
Chisholm
Culloden
Cunningham
Daileass
Dallas
Dalziel
Doug
Doughall
Douglas
Duff
Duncan
Erskine
Evan
Ewan
Farquharson
Fergus
Gavan
Gaven
Gavin
Gawen
Gilleasbuig
Hamish
Harris
Harry
Iain
Ian
James
Jamie
Johnson
Kai
Kameron
Kenneth
Kenny
Kenzie
Kin
Kinney
Lamont
Laochailan
Laren
Lennox
Leo
Mac
Macauley
MacBeth
MacGillivray
MacGregor
Malcolm
Malcom
Maxwell
Mitchell
Montgomery
Neill
Ness
Niall
Noah
Norris
Peyton
Quinn
Ramsey
Ray
Reed
Rory
Roy
Royal
Sandy
Scot
Budweiser Clydesdale Horse Names
Anheuser Busch, the makers of world-famous Budweiser beer, own Budweiser Clydesdales and use them for promotions. They are raised at Warm Springs Ranch a farm near St Louis in the American state of Missouri.
Names of Budweiser horse names tend to be short like the following:
Aed
Alec
Aodh
Birk
Camp
Cory
Davis
Dearg
Elliot
Errol
Gair
Grant
Jack
Jacky
Albe
Alish
Broca
Edina
Elia
Euna
Gara
Grace
Isla
Janet
Laire
We hope you find a great choice from these names inspired straight from the Anheuser Busch brewery.
Famous Clydesdale Horse Names
Take a look at the following list for some famous Clydesdale names:
Adair
Addison
Aileene
Aisla
Amelia
Bryce
Bryson
Caley
Cauley
Charlotte
Dunmore
Eachan
Earie
Edine
Eisla
Erroll
Kirk
Labhraim
Lachlan
Lorne
Luthais
Osla
Raoghnailt
Wynfreda
Yvaine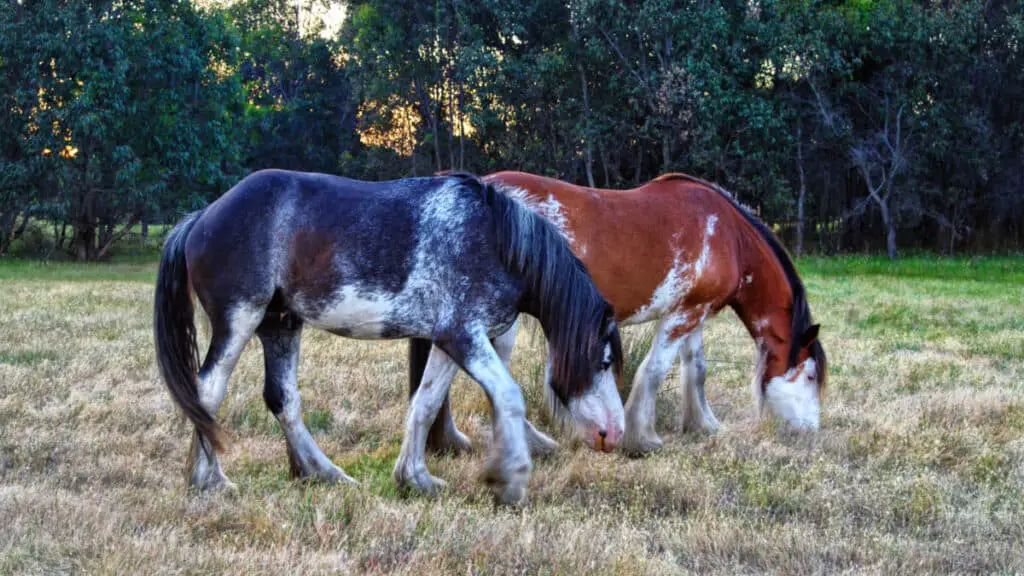 Good Names For Clydesdale Horses
On the hunt for a good name for your Clydesdale horse?
Go through this section to find some really good names:
Agravain
Ailbert
Alaster
Blaine
Blair
Blake
Bonnibel
Bonnie
Bonny-Lee
Cambeul
Camden
Cameron
Daviana
Davida
Davina
Erwina
Evanna
Everallin
Fletcher
Fraser
Frasier
Jaimee
Jaimelynn
Jaimi
Kelsey
Keltie
Kenina
Kendrew
Kendrick
Kennan
Leana
Leane
Lileas
MacLaren
MacNab
MacPherson
Maesie
Maezie
Maggie
Minnie
Moira
Monroe
Murdock
Murray
Neilan
Nes
Nessa
Nessia
Olivia
Oliver
Cute Clydesdale Names
Clydesdale names can be cute as well and here are a few examples of cute Clydesdale names:
Aleck
Alexander
Brody
Bruce
Christal
Colina
Clyde
Colin
Gavina
Gordana
Gordon
Graeme
Janneth
Jaymee
Kamron
Keith
Lewis
Lainie
Lilias
Linsey
Logan
Mhairi
Mhari
Ross
Roth
Black Clydesdale Horse Names
If you own a black stallion or mare Clydesdale horse, feel free to pick a name:
Archibald
Argyle
Creighton
Cromwell
Davita
Davonna
Galiene
Jackie
Jackson
Kamryn
Kellina
MacKenzie
Makailyn
Makenna
Makiya
Malmuira
Marcail
Morrison
Munro
Ogilhinn
Scott
Scotty
Shaw
Torhte
Tormaigh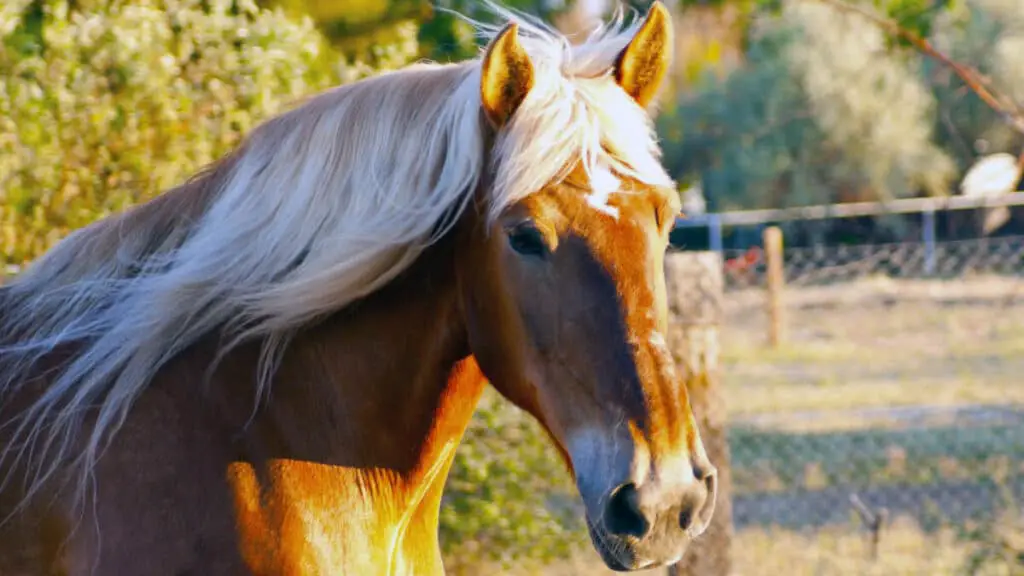 Brown Clydesdale Horse Names
If you own a brown Clydesdale horse, the following names would be ideal to choose from:
Alistair
Angus
Athdar
Bearnard
Brichtrede
Brodric
Davidson
Donal
Donald
Eppie
Frazier
Graham
Hamilton
Irving
Isobel
Jamielee
Jamilyn
Kinny
Kynlee
Lakeland
Lilidh
Lindsay
Mack
Paden
Paton
Show Names For Clydesdale Horses
The following names would make for great show names for your Clydesdale horse:
Campbell
MacKinley
Mai
Payton
Reid
Robert
Ronald
Sinclair
Stewart
Taveon
Tavin
Tavion
Tavis
Tavish
Tavon
Thacker
Thaxter
Torgeir
Torrian
Torsten
Tory
Toshiro
Tyrone
Walmond
Watson
How To Find Inspiration For The Right Name Of Your Horse
Two factors to keep in mind before naming your horse are its personality and its physical features. For example, Torgeir is a great name for a Clydesdale horse to give it an authentic Scottish feel.
Ultimately, the name you pick boils down to your tastes and preferences. So get creative and imaginative and also remember that the name should be easy to pronounce for everyone in your family.
Conclusion
We hope these lists have helped you to choose the right name for your horse.
If you haven't decided on a name yet, give this post one more thorough read, and you should be able to narrow down a name that matches your horse's personality.
If all else fails try some of our other guides recommended below or you could even try an online horse name generator!
If you're still looking for more inspiration, check out these awesome lists of horse names!
Related Posts