In the UK, a pasture board or grass livery can cost anywhere between £20 and £25 per week (£1,040 and £1,300 per year). A full- care board or full livery service can cost around £100 to £150 per week (£5,200 and £7,800 per year). In the United States, the cost of boarding averages $400-$500 a month ($4,800 to $6,000 per year).
Horse owners don't always have the luxury of owning a stable. Then, boarding a horse in a boarding barn or stable becomes the only option. While this might seem like a costly way to keep a horse, boarding fees might not be as high as you expect.
Not all horse owners have the luxury of owning land to keep their horses. A boarding stable is a facility designed for these horse owners to keep their horses for a monthly fee. While it is indeed one of the most expensive aspects of owning a horse, horse owners might be surprised that it's not as expensive as they expected it to be. The cost of boarding a horse in a boarding facility depends on a variety of factors.
Let's dive into the different factors that determine the overall board cost.
1. Location
A boarding facility in an urban area where taxes and land costs are relatively higher are much more expensive. Greater demand for boarding closer to an urban area can reflect in higher prices. 
Boarding stables close to horse shows and equine events/competitions are usually more expensive. 
Boarding facilities in rural areas are considerably cheaper because of the ample availability of fodder and wide, open spaces.
2. Facilities And Amenities Available
Well-equipped boarding facilities are expensive to build and maintain. Owners of such facilities increase their boarding prices so that they can maintain the upkeep of these facilities. In return, your horse is well-looked-after. The more facilities and amenities boarding stables offer, the higher the boarding fee. 
Some facilities that you will be required to pay for (if available) are:
Larger stalls
Trails
Wash racks
Groomed riding rings
Automatic waters or feeders
Indoor arenas
3. Services Provided
Boarding stable facilities offer different service packages that range from complete self-care to full board. Naturally, the more services provided, the more expensive the board rates. The boarding contract will outline the services included, as well as the services not included. 
You might have to pay extra for extra services like:
Handling the horse for farrier and veterinarian visits
Blankets
Lessons and coaching
Extra feed and/or supplements
In-stable shows
Grooming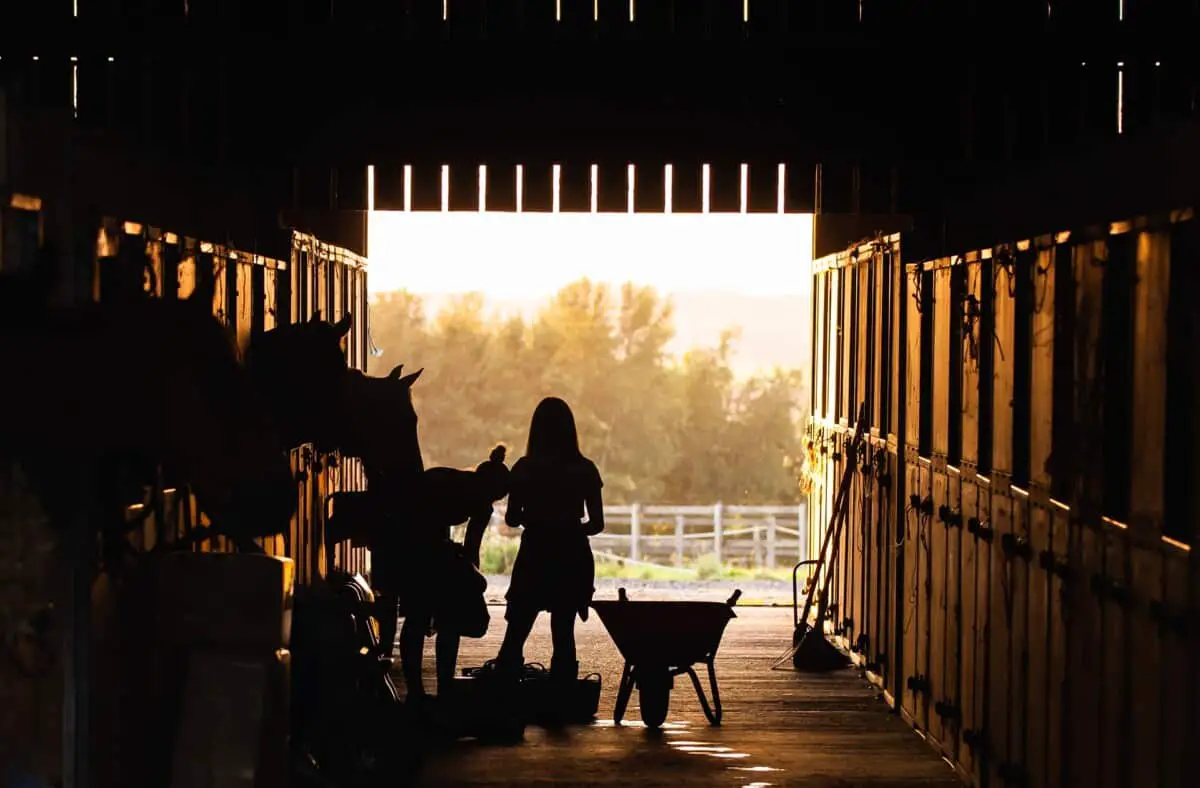 4. Types Of Boards
Self-care board: Costs between $100 and $200 per month. The least expensive service. Only boarding is provided. You will be responsible for your horse's care. You will supply everything your horse requires, except shelter and fencing. 
You will provide water troughs, buckets, hay, and even the bedding. Your horse might not be checked on every day – please check the boarding contract before you sign it. You will have to travel at least once a day to take care of your horse and clean its stall. You will be responsible for arranging your horse's veterinary care and farrier calls.
Full-board or full-care board: Costs anywhere between $300 and $700+ per month. Your horse is provided with everything it needs.
Your horse will have access to food, water, and clean stalls. 
Your horse will be fed twice a day.
Water buckets in the stall will be checked and filled.
There will be access to a personal tack and supplies area. 
Your horse will be exercised daily by the staff.
Extra blankets are provided when required. 
The facility staff will handle veterinary and farrier care.
Training may or may not be included in the costs – check the boarding contract for more information. 
Horse owners who make use of this type of facility do not visit their horse for weeks or months – knowing full well that someone responsible is taking daily care of their horse's needs.
Pasture board care: Costs between $150 and $400 per month. This board offers the same care as a full care board but at a cheaper rate. The horse lives in a pasture 24/7 and is provided shelter during bad weather. Although it does not seem like much, this is one of the best alternatives for your horse – allowing it to exercise, forage, and live in a much more natural state. 
How Much Does It Cost To Board A Horse Per Year In The UK And The United States?
In the UK, a pasture board or grass livery can cost anywhere between £20 and £25 per week (£1,040 and £1,300 per year). 
A full- care board or full livery service can cost around £100 to £150 per week (£5,200 and £7,800 per year). 
In the United States, the average cost of boarding is $400-$500 a month ($4,800 to $6,000 per year). The costs can go up in metropolitan areas to anywhere between $1,200 and $2,500 per month ($14,400 and $30,000 per year). The services that might not be included in such facilities are feeding, mucking out stalls, and turning out your horse to pasture.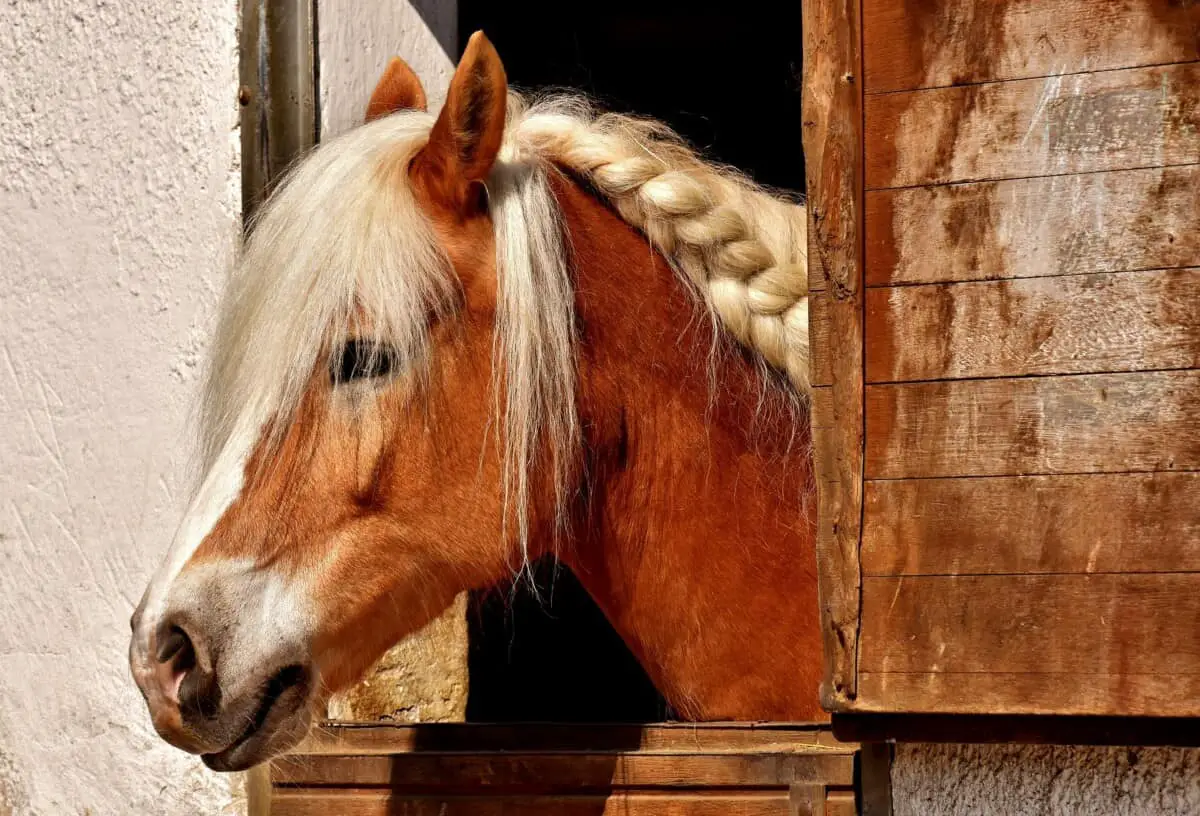 How To Choose A Boarding Facility
1. Consider the costs of boarding your horse in an expensive urban facility against the cost associated with driving to a cheaper rural facility. Will you be saving money by boarding your horse in the expensive facility closer to where you live?
2. Consider the type of board facilities and services you will require for the upkeep of your horse. Can you afford to visit your horse every day – despite bad weather and your busy schedule? 
3. Ensure you are thoroughly satisfied with the boarding contract. Keep an eye out for hidden costs. For example, the facility staff might look after your horse when the farrier comes along, but they might end up charging you for their time.
4. Don't settle on the first board you come across – talk to other horse owners and find out about other available boarding facilities.
5. Consider whether you would like to visit your horse every day and look after it yourself.
Conclusion
When you consider the cost to board a horse, you must consider the type of boarding, as well as the facilities, amenities, and services offered.  Horse owners have a lot of options to ensure their horse gets the best care – whether that care is provided by a boarding facility or by themselves. It all boils down to the type of facility you can afford and the kind of time you would like to devote to your horse personally.
Sources
Related Posts