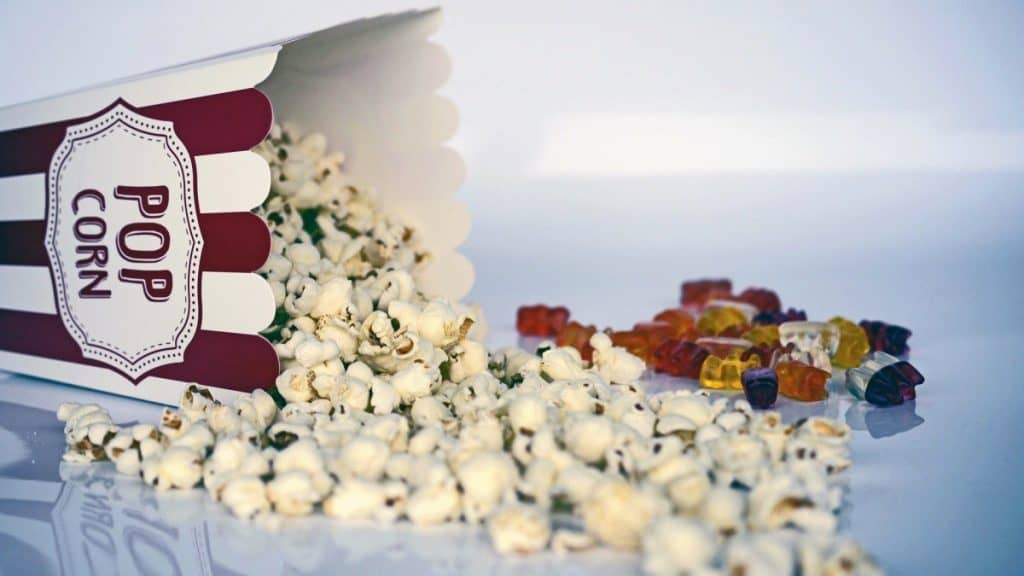 Horses offer a lot of life lessons and watching horse movies can inspire you. These magnificent beasts are war heroes, racing champions, and a young person's best friend.
Horseback riding is also used for therapy and, in the cases of some movie characters, brings redemption. Horse movies on Netflix may be the perfect way to settle in for some heartfelt emotion.
Whether you are looking for a tear-jerker, an underdog story, a story with a moral lesson, or family drama, there are plenty of horse movies that provide all the emotion that you need.
Here is a list of the top 15 horse-themed movies available on Netflix, perfect for any horse lover.
Hero Horse Films
War Horse chronicles the life of a bay horse and a young soldier during World War 1. They experience both the pain and triumph of war together and end up showing what heroes look like.
This 2011 film is the epic story of an unexplainable bond between a horse and its owner. Directed by Steven Spielberg, the story begins when Albert's father sells his prize horse to the calvary. Albert then joins the war, leaves England, and ends up at the front lines reunited with his horse. This film was nominated for six Oscars and received a total of 71 nominations.
There are a lot of horse racing movies and this 2003 film Seabiscuit is the story of an underdog that is actually a horse. This movie tells the true story of Seabiscuit's climb to the top of racing fame.
Unlike most movies, this tale accurately portrays events behind the headlines of this American horse star that have its name in horserace history.
Seabiscuit wasn't meant to be a successful racehorse. Seabiscuit was a short-legged thoroughbred with knock knees and, to top it off, his jockey was also never accepted by others in the business because of his larger size.
Neither never should have won a single race. Yet, despite the odds, the pair would win race after race, break multiple records and become the inspiration for thousands across the country.
Secretariat, a 2010 sports drama film by Disney, is based on the 1975 book by William Nack named Secretariat: The Making of a Champion. This is another true horseracing story that shows how dedication can lead to the fulfillment of dreams.
The movie details the life of the winner of the 1973 Triple Crown, Secretariat. Actress Diane Lane portrays the horse's owner, Penny Chenery, who has no horse knowledge but must take over the horse stables from her ailing father.
Chenery learns how to navigate the thoroughbred horse business and ends up producing one of the most recognized racehorses in American history. This is an inspirational true story of both a woman and a horse overcoming all the odds against them. 
Best Classic Horse Movies On Netflix
Here are some of the top horse movies being shown on Netflix:
1. Black Beauty
This updated film from 1994 is based on one of the most well-known books ever written about horses. The book, Black Beauty was written from the horse's point of view and challenged the relationship between humans and animals ever since it was published in 1877.
The life of Black Beauty is a myriad of good and bad, with those who care dearly for the horse and others who are unprepared for the responsibility. It also explores Black Beauty's relationships with other horses throughout its life and all the joys and sorrows that come with being a horse. 
Those who want to see the original 1946 Black Beauty fill find it one of the most emotional movies for families on Netflix. While this movie is not based on the original book, it provides a look into the hearts of a young girl who lost her mother, her father struggling to raise her, and a colt that needs to be trained.
The story of Black Beauty taming a wild child with her father trying to do what is right is a tale that will leave you with a warm fuzzy feeling.
The iconic 1944 film starring a young Elizabeth Taylor is the perfect movie for family viewing. National Velvet is one of the first jumping horse movies and also one of the first movies that celebrate what women can do in the sport.
Taylor, an excitable teenager, wins a gorgeous but untrained horse in a local raffle. She dreams of winning titles as she trains the horse and finally has a chance to win England's most prestigious races.
This is an underdog movie that shows what determination can achieve.
This new classic 2007 movie Moondance Alexander centers around a lost pinto pony, a spunky teenager, and a jumping competition. 
This movie is all about dedication and hard work and what it takes to win. It goes through summer for the horse Moondance and its efforts to win will have everyone cheering on in this underdog jumping movie similar to National Velvet. 
Top Horse Movies Based On True Stories
Wild Hearts Can't Be Broken, released in 1991, ranks in the top 10 horse movies from Disney. This movie is based on a true story of an orphaned teen who joins a stunt show to clean horse stables. The teen eventually works to convince the circus owner to allow her to become a "horse diver" in a traveling show.
Her daredevil act includes diving off a high platform while riding a horse into a small pool of water. Her platform diving gives her acclaim but also has dire consequences as a performance goes wrong. A horse and redemption are around the corner.
This 2005 movie is a tribute to a true story of a struggling family who raises and trains thoroughbreds. In the movie, a daughter in the family prompts investing in an injured horse in spite of the family's financial situation.
Starring well-known actors Kurt Russell, Elisabeth Shue, Kris Kristofferson, and Dakota Fanning, this is the story of Mariah's Storm, an injured racehorse that is portrayed as Sonador in the movie.
The plot of Dreamer: Inspired by a True Story begins when a dedicated horse trainer Ben Crane (Russell) neglects his daughter for his horses. The daughter, Cale (Fanning), prompts him to take her to work. One of the prize racehorses, Sonador, is injured and ends up being traded to Ben. The deal has a steep price that puts Ben's property in danger of foreclosure. 
Cale loves the horse and sneaks out for midnight visits. The bond between the two faces challenges from family tension and physical odds that lead to Sonador being entered into the race of her life.
As a family movie, Walk. Ride. Rodeo., released in 1999, has the racing scene but also captures young couples learning about love and responsibility while growing up on a ranch.
This horse movie is all about fun with a story that follows a girl's quest to train her soon-to-be racehorse for a competition. The movie covers how the girl meets and falls in love with a boy who teaches her about responsibility and respect for horses and life.
Redemption And Change
The Horse Whisperer, released in 1998, begins when a horrible tragedy leaves both the horse and a teenage girl scarred. A horse trainer arrives to help heal both the seen and hidden pain.
The movie is based on the book by Nicholas Evans. The lead actor and director is Robert Redford, who plays the understanding cowboy. Scarlett Johansson makes her film debut in this tear-jerker and one of the most beloved horse movies ever.
Luke Perry plays a horseman in this 2014 film named A Fine Step. In the movie, Perry has a terrible accident with his best horse. He has an injury and finds it difficult to continue to pay for his farm, horse, and lifestyle.
A businessman buys property next to the farm for his teenage daughter. The daughter, Claire, becomes friends with Perry and seeks to help him save his farm. Claire enters Perry's life as some to rehabilitate him and the horse and bring them back to the life they love.
Storm Rider, a 2013 movie with Kevin Sorbo, features a spoiled teen girl who feels she is entitled to the world. She is sent to live with her uncle, played by Sorbo after her father is jailed.
She soon finds out her uncle cares little for a relationship with her or keeping his house clean. However, he is committed to his farm and horses. Soon, the teen learns why horses are so important to her uncle and what they can teach her.
Flicka, released in 2006, is one of the most popular horse films of all time. This movie is based on a 1941 novel by Mary O'Hara.
Singer Tim McGraw stars in the movie which begins when a young girl finds a connection with a mustang named Flicka. Her father is against the idea but the girl is determined to show she is responsible enough to help the family manage the expansive Wyoming horse farm. 
The movie chronicles the different adventures Flicka and the girl have while trying to win over her father and help the farm.
Mandy Renner, a 15-year-old girl, is coping with her loss after the death of her mother in a new town. When she is sentenced to serve time at an equine sanctuary as a result of a group of popular girls betraying her confidence, she must endure.
Horse TV Shows On Netflix
Love horse TV shows? These are for you!
1. Heartland
Heartland is an award-winning family drama set on a ranch, starring Amber Marshall as Amy Fleming, the daughter of Chet and Sarah Fleming.
When the series begins Amy is 16 years old and has epilepsy. Throughout the seasons she endures many hardships while mending her relationship with her father and sister, developing a strong bond with her horse, and falls in love.
Currently, there are 13 seasons of Heartland on Netflix.
2. Spirit Riding Free
Spirit Riding Free is an animated Netflix Original series that follows Lucky and friends, who are wild horses, on their adventures.
Within the first four minutes of episode 1, viewers will be swept away in a gripping storyline. The show has also been nominated for awards, including an Emmy nomination for outstanding children's or youth program.
The show is set in the small town of Miradero, where Lucky and her horse Spirit explore the world. The two quickly become best friends and go on all sorts of adventures together.
Lucky faces challenges both in and out of school but always has her trusty steed by her side. Viewers will fall in love with the characters and their stories.
If you're looking for an exciting show about horses that your whole family can enjoy, be sure to check out Spirit Riding Free on Netflix.
Conclusion
Choosing a good horse movie is one way to create a fun family night that is full of life lessons, moral quandaries, and heartwarming stories.
The right movie on Netflix can be just the thing to bring the family together or enjoy a night on your own.
We hope you have enjoyed our favorite horse movies on Netflix choices! Now sit back, relax and enjoy hours of horse-fueled entertainment.
For more information and amazing facts about horses check out our blog.