Naming your horse after anime is a fun and exciting experience that you will never forget! If you want to name your new horse after your favorite anime characters or even a horse from your favorite anime movies, look no further!  
This ultimate guide has put together the best anime horse names including everything you could possibly think of, plus more!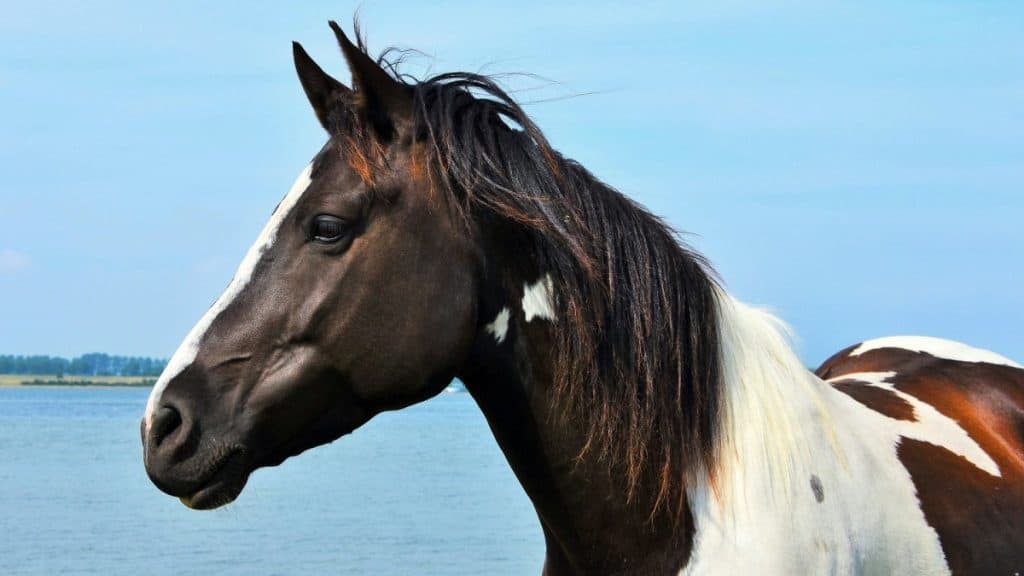 Best Anime Horse Names
Any true anime fan will recognize these four names! These horse names are inspired by some of the all-time greatest anime series like the most famous anime horse in existence, Rapidash, from the animated series Pokemon: Indigo League!
Rapidash is a great name for someone who is going to raise their horse from a foal since it is the evolved state of Ponyta!
Rapidash
Maron
Female Anime Horse Names 
Naming your horse after a traditional anime character is inspiring! These names support female horses of all types, and they are all inspired by anime like the name Kiki which comes from Hayao Miyazaki's Kiki's Delivery Service! Or the name Pony Tsunotori AKA "Rocketti" which comes from the adorable horse-like character in the anime My Hero Academia! 
If you are looking to name your new horse after her womanly ways, this list of names is the perfect way to combine your passion for anime and your horse's sweet femininity!
From Dragon Ball Z all the way to Sonic and everything in between, we have a name for every type of feminine personality and dashing appearance possible! 
Bulma
Yumeko Jabami
Aqua
Blair
Uraraka
Ponyo
Maki / Machi
Rangiku
Kiki
Dawn
Chihiro Fujisaki
Hinata Hyuga
Sunday
Akari Akaza
Tsuyu
Étoile
Creek
Scuderia
Moon
Satsuke Kusakabe  
Tatsumaki
Sarada Uchiha
Haru
Nezuko
Darling
Jaime
Yoruichi
Erina
Hina
Ichigo
Azusa
Akeno
Tenten
Nice
Naoelle
Midoro
Isuzu
Rocketti
Mai
Makoto
Ezra Scarlet
Taiga
Speed
Chibi
Mistao Katsuragi
Chi-Chi
Rin
(Lady) Tsunade
Shirahoshi
Chi
Biscuit Krueger
Carmilla
Mimosa
Pony Tsunotori
Miku Nakano
Chestnut
Esdeath
Scarlet
Emma
Jesse
Momo Yaoyorozu
Melody
Asuka Zoldyck
Sawa
Ikaros
Kaguya
Yamraiha
Violet Evergarden
Hanami
Ikumi
Sakura Haruno
Lutecia Alpine
Misty
Chibiusa Tsukino
Ayane
Sky
Shion
Luna
Diamond
Arren
Ghoulie
Miyako
Faye Valentine
Elizabeth
Karina
Nojiko
Sypha
Artemis
Himiko
Haru Urara
Charlotte
(Fujiwara) Chika
Ashitaka
Sprite
Alluka Zoldyck
Meiko
Serena
Kena
Rei Ayanami
Minako Aino
Kirara
Isuzu
Ino
Opal
Flower
Marshmallow
Tatsumaki AKA the Tornado of Terror
San
Megumin
Aki
Kaya
Mikasa Ackerman
Rukia
Saki
Rias Gremory
Lily
Kaela
Princess Knight
Nami
Nee
Koku
Centora Shianus
Tohru
Hashira
Levy
Guila
Mei Kusakabe
Usagi Tuskino
Amy Rose
Male Anime Horse Names
Finding your favorite main character (MC) on this list might not be surprising but because horses come in a range of personalities -and so do MCs- this list includes some of the most famous characters in anime like Naruto Uzumaki. 
These names include some of the most famous AND some of the most overlooked male horses in anime!
Hayao Miyazaki
(Satoru) Gojo
Ash Ketchum
Brock
Neji Hyuga
Saitama
Entei
Eren
Genos
Shelly
Hei
Vegeta
Kukuo
Beluga Fercus
Whis
Ray
Melakuera
Gendo Ikari
Umagon
Shino Aburame
Zouken
Panda
Deku
Asta
Ken (Kaneki)
Yuki Sohma
Kenma
Sosuke
Black King
Rimuru
Edward Wong Hau Pepelu Tivrusky IV
Inuyasha
Shoto Todoroki
Netsu
Baron
(Master) Jiraiya
Monkey D. Luffy
Madara Uchiha
Falcon
Itachi Uchiha
Squala
Shido
Sleipnirs
Yakul / Yakkuru
Goten
Yato
Shoukichi
Pakkun
Isaac Netero
Meruem
Nero
Silver Spoon
Farul
The Major
Frieza
Koga
(Sakata) Gintoki
Issei
Gohan
Hiroshi
Tanjiro Kamado
Hengroen
Happy
Kisame Hoshigaki
Tenya
Hatori
Killua
Shido
Sakushi
Totoro
Saiki
Altobrau
Naruto Uzumaki
Yukio
Victor Nikiforov
Inko
Akaza
Allucard
Amduscias
Simon
Koro Sensei
Karma Akabane
Zephyrus Silver
Takumi Fujiwara
Yusuke
Koji
Black Hayate
Helios
Pegasus
Kyo Sohma
James
Hashibira
Slotos
Monokuma
Piccolo
Cosmo
(Tony Tony) Chopper
Kurama
Ponyta
Ging Freecs
Meloidas
Borosalino
Sasuke Uchiha
Sazuki
Kamina
Akamaru
Itadori
Izuku Midoriya
Tiaga
Ichigo
(Roronoa) Zoro
Jotaro
Boruto Uzumaki
Bubbles
Yaga
Natsu
Kiba Inuzuka
Norman
Spike
Marengo
Levi
Jojiro (Takajo)
Jiji
Kizaru
Llamrei
Ponygon
Zenitsu
Mob
Minato
Yahya
Ginko
Horse Name Inspiration 
The easiest way to find inspiration for your anime name is to sit back and watch some anime moves and TV shows! Take some time and observe what you truly enjoy about anime. 
How does it make you feel, and which characters do you connect with? Try thinking back to the first time you ever watched anime or the first time you enjoyed watching anime and see if you can draw a source of inspiration from there.  
You do not have to be literal with your names and wait for a horse to show up on your screen, be creative and go with what you want whether that means your favorite character, an animal in the show you like, or the name of the anime itself! 
Help Choosing The Right Name 
If you are having some difficulty choosing the right name for your new horse, try asking someone for help. Sometimes a second opinion can help alleviate the pressure you feel from the name choosing! 
Another helpful suggestion is to go for a ride with your new horse and get to know one another before settling on a name. Most of the time, your horse will help you choose their name on their own you just need to get acquainted first! 
Conclusion  
There is nothing more exciting than adding a new member to your family and with every new addition comes the much-anticipated naming process! While naming your new horse, your imagination can truly run wild if you let it!
Naming your horse after anime movies or series is a great way to make a connection with your new companion! You do not only have to stick with animal characters, either!
Feel free to name your new white horse after your favorite protagonist or character from your favorite anime. If you love the name you choose, that is the only thing that matters! 
Finding a name that suits your preference is a satisfying feeling! Now, you and your companion can go for a long ride, and you can tell them all about what their name means!
If you're still looking for more inspiration, check out these awesome lists of horse names!
Related Posts